2019 is the time when Gatineau and Ottawa should become equal partners in a bilingual National Capital Region!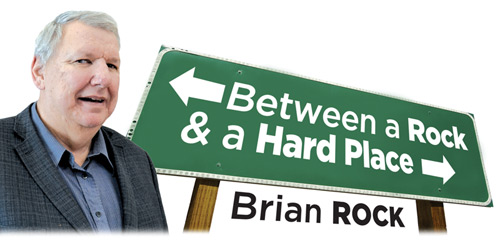 Enough is enough! It is high time for the Governments of Canada, Québec, Ontario, Gatineau, and Ottawa to sit down at the conference table and discuss a plan to establish a truly bilingual National Capital Region.
The Liberal Party of Canada, la Coalition Avenir Québec, the Progressive Conservative Party of Ontario, Action Gatineau, and independents – what a mix! The prime minister, the two provincial premiers, and the two city mayors need to put aside their petty partisan political differences to get this done as soon as possible!
The Right Honourable Justin Trudeau can call on the Honourable Mélanie Joly as his Minister of Tourism, Official Languages, and La Francophonie at the federal level. Premier François Legault has Andrée Laforest as his Minister of Municipal Affairs and Housing, and Premier Doug Ford has Steve Clark as his Minister of Municipal Affairs and Housing. At the municipal level, Jim Watson is the Mayor of Ottawa, and Maxime Pedneaud-Jobin is the Mayor of Gatineau.
Very clearly, the negotiations must begin on the local collective agreements with the employee bargaining units in both Gatineau and Ottawa so that all future city employees dealing with the public must possess a working knowledge of both official languages before being hired. Those now employed who deal with the public, not possessing a working knowledge of both official languages, must be required to follow language courses at the employers' expense and during the employees' regular work week. No loss of salary would be incurred by employees participating in the language courses.
The translation services in both Ottawa and Gatineau would need to be augmented as all written and electronic communications from the municipal governments would be available in both official languages. It would also allow for greater co-operation between the two municipal administrations, perhaps eventually leading to some savings for municipal taxpayers.
Bilingual municipal services would, of course, benefit the francophone residents in the City of Ottawa, as well as the anglophone inhabitants of la Ville de Gatineau. The tourist industry would greatly benefit in both Ottawa and Gatineau in two ways: the world-wide publicity generated by the announcement of a bilingual National Capital Region, and the provision of services in two of the major world languages would be very attractive to the multitude of tourists from everywhere on the planet who can communicate in English and/or French.
What a Christmas present for the citizens of Gatineau and Ottawa! Bilingual municipal services available for everyone! Economic advantages provided by a booming tourist trade! Let's get it done NOW!