An Interview with the Prime Minister of Canada:
Will the Trudeau Dynasty Continue in Office?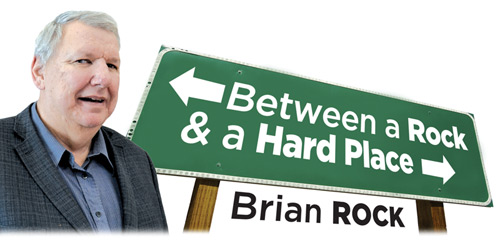 I had the distinct pleasure on Thursday morning, August 22nd, of interviewing the Right Honourable Justin Trudeau in his office in the West Block of the Parliament Buildings, in the very office that his father Pierre had when he was Minister of Justice and Attorney General of Canada from April 4th, 1967 until April 20th, 1968.
Justin Pierre James Trudeau was born on Christmas Day in 1971 in Ottawa to the Right Honourable Pierre Elliott Trudeau and Margaret Sinclair. Justin was the second child in Canadian history to be born to a Prime Minister in office, since 1869 when Margaret Mary Theodora was born, the daughter of our first Prime Minister, Sir John Alexander Macdonald. Justin's grandfathers were the prominent Montréal business entrepreneur Joseph Charles-Émile "Charley" Trudeau and the Honourable James "Jimmy" Sinclair, Minister of Fisheries of Canada from 1952 until 1957 in the cabinet of Prime Minister Louis Saint-Laurent.
Justin was educated at Collège Jean-de-Brébeuf, McGill University, the University of British Columbia, and Université de Montréal - École Polytechnique.
Justin gained a high public profile when he delivered a eulogy at his father's state funeral in October of 2000. Former Québec Liberal Leader and distinguished journalist Claude Ryan commented: "perhaps. . . the first manifestation of a dynasty."
In October of 2004, Justin proposed to Sophie Grégoire, a Québec television personality. Justin and Sophie were married on May 28th, 2005, in a Roman Catholic ceremony at Sainte-Madeleine d'Outremont Church in Montréal. They have three children together: Xavier James, eleven; Ella Grace Margaret, ten; and Hadrien Grégoire, five.
Justin showed courage, and against political advice, decided to run as the Liberal candidate in the Montréal working class riding of Papineau in the federal general election of October 14th, 2008. The riding was held by Bloc Québécois incumbent M. P. Vivian Barbot who had defeated the Honourable Pierre Pettigrew, incumbent Liberal cabinet minister, by 990 votes in the January 23rd, 2006 federal general election. On April 29th, 2007, Justin easily won the Liberal Party Nomination Convention in Papineau garnering 690 votes to 350 for Ville de Montréal city councillor Mary Deros, and to 220 votes for Basilio Giordano, the publisher of a local Italian language newspaper.
Well, Justin and Sophie Grégoire undertook intensive door-to-door campaigning, and Justin regained the seat for the Liberals defeating Vivian Barbot by 1,289 votes. In October of 2009, Justin was appointed the Liberal Party's Critic for Youth and Multiculturalism. In September of 2010, Justin became the Liberal Party's Critic for Youth, Citizenship, and Immigration.
In the May 2nd, 2011 federal general election, Justin was re-elected by 4,327 votes over "Orange Crush" New Democrat Marcos Radhamés Tejada, and by 5,338 votes over Vivian Barbot.
On May 25th, 2011, Michael Ignatieff resigned as the Leader of the Liberal Party of Canada. Interim Liberal Leader Robert "Bob" Rae appointed Justin as the Liberal Party's Critic for Post Secondary Education, Youth, and Amateur Sport.
On October 2nd, 2012, Justin launched his bid for the leadership of the Liberal Party at a rally in Montréal. On April 14th, 2013, Justin was declared the winner of the Federal Liberal Leadership Election with 80.1% over Joyce Murray's 10.2%, and Martha Hall Findlay's 5.7%.
And, subsequently, in the October 19th, 2015 federal general election, Justin was again re-elected in Papineau, increasing his majority to 13,132 votes over radio broadcaster Anne Lagacé Dowson of the N. D. P. and to 20,209 votes over the B. Q.'s Maxime Claveau.
The Trudeau Liberals' slogan during the 2015 campaign was "Real CHANGE". Justin led the third place Liberals from 34 seats to a 184 seat majority government. This was the largest numerical increase ever of 150 seats in a federal general election, and it was the first time that a political party had rebounded from third place in the House of Commons to form a majority government. Justin became the 23rd Prime Minister, the second youngest Prime Minister of Canada after Joseph "Joe" Clark. Justin was also the first to be related to a previous Prime Minister of Canada. Justin began his victory speech with a reference to former Prime Minister Sir Wilfrid Laurier's "sunny ways approach to bringing Canadians together despite their differences".
Remembering that the Head of State of Canada is Her Majesty Queen Elizabeth II, Justin begins the process of calling a federal general election by presenting Her Excellency the Right Honourable Julie Payette, Governor General of Canada, with an Instrument of Advice recommending that the House of Commons be dissolved. The Governor General then issues a proclamation dissolving Parliament. Subsequently, the Prime Minister presents an Order in Council addressed to the Chief Electoral Officer requesting the issuance of writs of election, and the Governor General issues a Proclamation for the issuance of writs of election. The minimum length of a federal election campaign is 36 days.
The 43rd Canadian General Election will be held on Monday, October 21st, 2019. The Liberal Party of Canada's 2019 campaign slogan is "Choose Forward". Justin will be presenting "an ambitious platform" featuring growth and opportunities "for the middle class and those trying to become part of it". Canadians should be optimistic about Canada's future and the leadership role that it will play in the world. Canadians are "incredibly lucky to be Canadians".
Young people are very excited about having an influence on the world around them and challenging the status quo. Justin is very enthused about getting more young people involved in meaningful political conversations. The Prime Minister's Youth Council has done important work on the National Youth Policy.
Justin promotes bilingualism through improved second language education. Justin defends Official Languages and supports Official Language communities.
I wish the best of luck to the Right Honourable Justin Trudeau, the Prime Minister of Canada, in his future endeavours!
This column follows an interview with the Right Honourable Justin Trudeau, the Prime Minister of Canada.