Aylmer's freshman MNA

A busy first year in office for André Fortin

Laurent Robillard-Cardinal

Over a year ago, Pontiac-Aylmer voters elected André Fortin to represent them in Quebec City. On April 7, 2014, he became the 15th member to represent the Pontiac riding, one of the largest in the province, replacing Charlotte L'Écuyer who retired before her last term concluded.

"The first year in politics is an adventure and it's also one of learning, like any other job," said Fortin, who's much more comfortable in his chair now. "I'm much more familiar with Aylmer, the Pontiac, their residents, and I'm in a better position to serve them."

"The biggest challenge so far is my work-family scheduling. I'm a young father, a father first and foremost, so it's difficult being away from home so much," Fortin continued.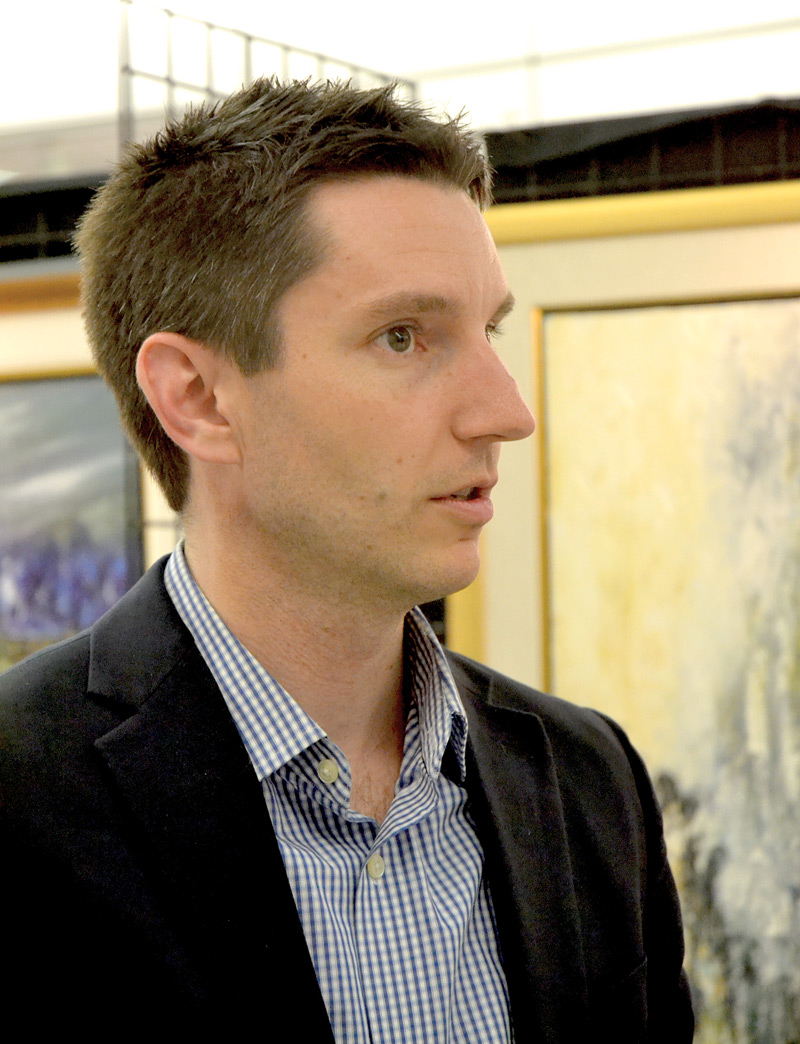 Being present across such a large riding, covering 14,684 square kilometres, poses a challenge to the MNA, who sits on the provincial Committee on Agriculture, Fisheries, Energy and Natural Resources and on the Committee on Economy and Labour. "I have to be in Quebec City to make sure our files are moving along, so the challenge is managing my schedule as I'm tugged in all directions," said Fortin, who's bombarded with invitations to various events. "That's a good sign. It shows there are activities in the riding and our groups are well organized."

Fortin counts on his "great employees", who can replace him at spaghetti dinners, pancake breakfasts, galas, and so on. The Pontiac MNA has two employees in his Galeries Aylmer office and two in Campbell's Bay. "It's important for me to have an active presence in the Pontiac," added Fortin, especially for the Pontiac, which is already far from provincial decision centres. "The importance people place on local files and their knowledge have impressed me," he said.

A multi-cultural riding

Mr Fortin has also discovered a vibrant immigrant community in the most populous part of his riding. "Aylmer has always been a bi-cultural community, where Francophones and Anglophones have lived together in harmony. The arrival of newcomers illustrates Aylmer's openness to new communities. We live in harmony, and we could serve as a model for many communities. This is my greatest discovery," indicated Fortin, who grew up in Quyon but now lives with his wife Marlene and daughter Maëllle in Aylmer.

His greatest disappointment so far is his inability to be omnipresent. "I wish I could be there to welcome all the people who visit my offices," he said.

With a constant flow of visitors, "there's an advantage being in the Galeries Aylmer, many people come in to talk about their projects and problems – from Hydro Québec, the Régie des rentes to daycares."

Some of these encounters touch him deeply. "People come here and talk from the heart. There was this one (anonymous) Aylmer couple, struggling with a mentally challenged child. They had done just about everything they could. They tried to navigate the system but had nowhere left to turn," said Fortin, who's often a last resort for residents. "For months they were unable to find any solution, so they came to see me. The weight on their shoulders was incredible and I tried to help them carry the weight," said Fortin. "The day you help someone, it's a great experience."
Photo: LRC