Bravo à l'équipe du Bulletin d'Aylmer pour la belle soirée du 4 avril dernier au charmant Club de Golf Gatineau. Encore une fois, le concours le Meilleur d'Aylmer nous a démontré à quel point la communauté d'affaire d'Aylmer est dynamique.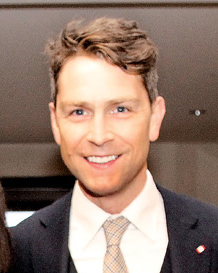 Félicitations à tous les récipiendaires et à tous ceux et celles qui étaient en nomination. Je suis fier de représenter le Nord d'Aylmer.

— William Amos, député fédéral du Pontiac
Bravo to the Bulletin d'Aylmer team for having organized a great evening on April 4 at the lovely Gatineau Golf & Country Club. Again this year, the annual Best of Aylmer event demonstrated just how dynamic is Aylmer's business community. Congratulations to all the winners and to every nominee. I'm proud to represent north Aylmer.
— William Amos, MP for Pontiac