Do the premier's carpentry skills guarantee another majority?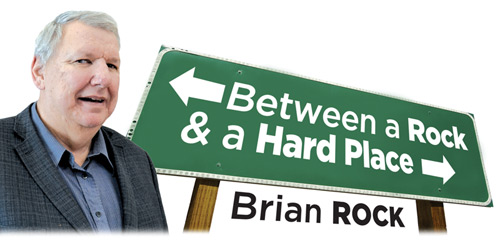 The past clearly shows that nothing in politics is certain, especially when the next provincial general election will be in 2018. However, Philippe Couillard has developed a keen eye for young and upcoming political talent. Combine that with qualities of a warm personality and an exemplary work ethic, and you know why he has called on André Fortin to join his inner circle.

Jokingly referred to as the "teacher's pet", since being first elected in the 2014 general election, André Fortin, our Member of the National Assembly for Pontiac, has forced the hand of the Premier. Quite unusual to go from the back bench to become the Minister of Transport, Sustainable Mobility and Transport Electrification. This is a major cabinet portfolio with many potential pratfalls for a neophyte cabinet minister.

André has the support of Véronyque Tremblay, MNA for Chauveau, as Minister for Transport. However, this junior member of the cabinet has even less parliamentary experience than André, having been first elected in a June 8, 2015 by-election.

Considering that we already have Stéphanie Vallée, MNA for Gatineau, as the Minister of Justice and Minister responsible for the Outaouais region, and Maryse Gaudreault, MNA for Hull, as the Second Vice-President of the National Assembly, our region has now developed some political punch in the provincial arena.

Following the stunning by-election victory on October 2, 2017, of Geneviève Guilbault, representing la Coalition avenir Québec in the traditional Liberal stronghold of Louis-Hébert, the Premier felt the necessity of moving up his shuffle of ministers. The new Liberal cabinet is larger, younger, and with more females.

Some of the more interesting changes include: Kathleen Weil, MNA for Notre-Dame-de-Grâce, as the Minister responsible for Access to Information and the Reform of Democratic Institutions, and Minister responsible for Relations with English-Speaking Quebeckers. Voters in the Outaouais can expect to see a lot of this experienced Minister in our region in the upcoming months.

Another backbencher receiving major portfolios is Marie Montpetit, MNA for Crémazie as Minister of Culture and Communications, and Minister responsible for the Protection and Promotion of the French Language. Language and culture are always potentially explosive dossiers. Let us see her dexterity in dealing with current issues.

Another surprising appointment sees David Heurtel, MNA for Viau, becoming Minister of Immigration, Diversity and Inclusiveness. From a riding with many ethnic minorities, it will be interesting to see how David performs in the heat of current legislation.

Adding to her portfolio of Minister responsible for Higher Education, Hélène David, MNA for Outremont, becomes Minister responsible for the Status of Women at a time when the entertainment industry is undergoing major crises in the treatment of women in its employ.

Lastly, it is great to note that the Premier reads this column, or does he really? In my September column, regarding the approval of the History of Quebec Curriculum, I suggested that the Premier should consider lightening the ministerial workload of Sébastien Proulx, MNA for Jean-Talon and Minister of Education, Recreation and Sports, and Minister responsible for the Capitale-Nationale region. Thank you, Mr Premier, for naming Luc Fortin, MNA for Sherbrooke, as Minister of Families and Minister responsible for the Estrie region Your actions are much appreciated!