The right honourable prime minister is in desperate need of a communications advisor, and I am available right now – and pro bono!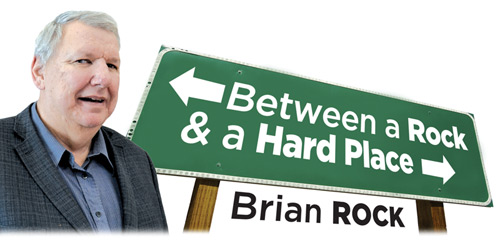 Houston, we have a problem! The celebrity Hollywood body double hired for Justin by the Liberal Party of Canada is not working out at all! In Peterborough, Ontario, and in Sherbrooke, Québec, Justin's body double confused the instructions that he was supposed to memorize and short-circuited.

In Peterborough, he answered a question posed to him in French only in English. Even worse, in Sherbrooke, he responded to a question asked in English only in French explaining that Québec is a French province, and so he would only speak French in Sherbrooke. The body double needs a serious talking to explaining to him slowly that the two official languages in Canada – English and French - may be spoken in all ten provinces and the three territories. Furthermore, Ontario is a province in which the majority of residents are English-speaking, and Francophones may speak French, but not too loudly. And surprise, surprise – Québec is a province in which the majority of residents are French-speaking and secure in the fact that the language of Molière and the Québécois culture are vibrant and strong and need no legislation stronger than the oppressive Charter of the French Language and the Office québécois de la langue française to enforce their prevalence. English-speaking residents may still speak the language of William Shakespeare, but only in hushed tones if members in good standing of Impératif français are in the immediate vicinity, and certainly Bill 101 may never be mentioned in English conversations loudly enough to be heard by eavesdroppers.

A political history trivia quiz question for you all: Which of the following Premiers of Québec would answer a question posed to them in English only in French: a) René Lévesque, b) Pierre-Marc Johnson, c) Robert Bourassa, d) Daniel Johnson, Junior, e) Jacques Parizeau, f) Lucien Bouchard, g) Bernard Landry, h) Jean Charest, i) Pauline Marois, j) Philippe Couillard, k) all of the above, l) none of the above.

Even you, Justin, know, no matter how weak your knowledge is of Québec history (shouldn't have skipped so many of those classes, eh) that the answer is l) none of the above.

James Shea, President of the Quebec Community Groups Network has appropriately responded: "The QCGN cannot imagine the Prime Minister or any other bilingual politician replying in English to a French question posed in New Brunswick, Manitoba, or any other province where the main language is English." Shea, who is also Chairman of the Western Québec School Board, further commented: "Even staunch defenders of the French language like René Lévesque would never have made such a misstep."

The QCGN has demanded an apology from the Right Honourable Prime Minister of Canada. Shea continued, "I believe that we have been insulted. We know what he did so we don't need an explanation; we need an apology." Way to go, Jim!

At last report, fourteen (14) official complaints have already been deposited with the Office of the Commissioner of Official Languages of Canada regarding the incidents in Peterborough and Sherbrooke. So, Justin, why not call off the rest of your Cross-Country Tour – it resembled too much a Katimavik voyage of an eighteen (18) year old – don't you think. Didn't you do all of this in the last election campaign?

Speaking of which, Justin. It's lucky these recent incidents didn't occur at the end of the last federal election campaign because your climb from third place in the polls to first might have been reversed, and Anne Lagacé Dowson might right now be the NDP M.P. for the riding of Papineau in Montréal, eh, Justin.

Returning to my offer of being a pro bono communications advisor – not much of a job, eh! Before you get up on any stage, just whispering into your ear – if a question is asked in English, answer it in English first, and if the question in asked in French . . .

And by the way, Kevin, the offer of being communications advisor is open to you during the 2019 federal election campaign, but not pro bono, BECAUSE you have too much money!