New DG at Unigym Gatineau

Bulletin team

Unigym Gatineau, the gymnastics club in Gatineau, has a new Director General. Jean-Paul Caron took over the position, as announced October 21.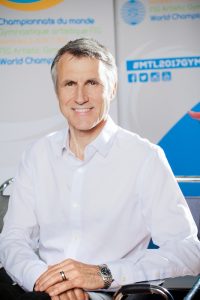 With more than 30 years of experience managing and leading in sports at all levels, Caron's goal is to bring Unigym Gatineau to a new level.

Caron holds a masters in Physical Activity sciences and Sports Administration from Grenoble, France. Passionate, a visionary and engaged, Caron brings an impressive roster of technical, organizational and political knowledge. He is a Level 4 trainer, was technical director of federations (Québec, Ontario and Canada), General Manager (Ontario, Canada), President or member of committees as well as International and Canadian associations. Most recently, he was director general of the 2017 World Championships.

Jean-Paul Caron takes office in December of this year.