The Thirteen Days of Christmas Gifts!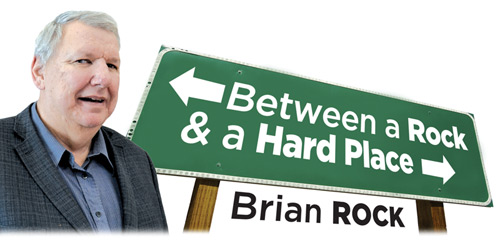 Xmas Gift # 1 to the Right Honourable Justin Trudeau: a daily shot of the scandal-free Pierre Elliott wisdom vaccine et OUI administered by the Ethics Commissioner of Canada!
Xmas Gift # 2 to the Honourable Captain Erin O'Toole: a down payment on a summer cottage in Saguenay Lac Saint-Jean so he can speak to his nationalist neighbours to find out what les vrais Québécois really want!
Xmas Gift # 3 to Monsieur Yves-François Blanchet: a student tuition bursary for a three credit McGill University course on Québéc's "historic anglophones" taught by Professor Jack Jedwab, and including free student housing in the Golden Square Mile à la Westmount!
Xmas Gift # 4 to Mister Jagmeet Singh Dhaliwal: a weekly dose of political passion and dedication injected by a supporter of the late Honourable Jack Layton!
Xmas Gift # 5 to Ms. Annamie Paul: a seat in the House of Commons along with weekly lessons on how to squawk effectively in a political arena given by Elizabeth May!
Xmas Gift # 6 to the Honourable François Legault: a single free unimpinging use of the notwithstanding clause on Law 40 freeing Education Minister Jean-François Roberge from any more extremely embarrassing Court stay decisions!
Xmas Gift # 7 to Ms. Dominique Anglade: a cease and desist court order forbidding all media outlets in the province from referring to the Quebec Liberal Party as le parti des Anglais!
Xmas Gift # 8 to Monsieur Paul St-Pierre Plamondon: his own seat in the National Assembly, and just one more Parti Québécois seat than Québec solidaire in the next provincial general election!
Xmas Gift # 9 to Ms. Manon Massé: finally understanding why Québec solidaire can not have a party leader, and why she is not it after all these years!
Xmas Gift # 10 to Gabriel Nadeau-Dubois: for someone to call him Monsieur just once, and to stop being carded in all the Quebec City bars!
Xmas Gift # 11 to Ms. Valérie Plante: being given access to the magic potion so as to return to being l'amoureuse de Montréal prior to the next municipal election!
Xmas Gift # 12 to the Hon. Joseph Willy Denis Coderre: the disappearance of your "smudgeons" of arrogance and overconfidence à la Hillary Clinton will return to you the golden key to la Ville de Montréal!
Xmas Gift # 13 to All You Readers: Thanking you for your fidelity, sending you Season's Greetings et Meilleurs Voeux, and wishing all the best to you and yours in 2021!