An Open Letter to Education Minister Roberge regarding Bill 40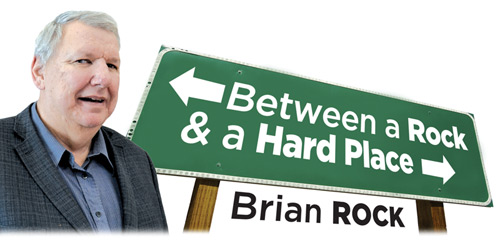 Monsieur Jean-François Roberge,
M. N. A. Minister of Education and Higher Education
I know that you bring with you many years of experience teaching elementary students in schools under the jurisdiction of la Commission scolaire Mont-Fort and then la Commission scolaire des Patriotes from 1997 until 2014.
Let me share with you my observations on the present Projet de loi n°40 after spending thirty-five years in education in Quebec as a supervisor of students, high school teacher, and school principal.
Now retired in the Gatineau, I know how well respected are the school board commissioners, senior administrators, and personnel of the schools under the jurisdiction of the Western Quebec School Board. I have observed the same degree of respect while employed by the Eastern Shores School Board, the Protestant School Board of Greater Montreal (now the English Montreal School Board) and the North Island Regional School Board (now the Sir Wilfrid Laurier School Board).
I need not remind you of the higher examination results, the higher graduation rates, and the lower drop-out rates consistently delivered by the students attending schools of the nine English-language school boards in the last decade, outperforming les Commissions scolaires and surrounding educational jurisdictions.
The constitutional guarantees for the management and control of minority schools can best be maintained by allowing the nine English-language school boards to continue on status quo. This will certainly please the Anglophones in Quebec and the Francophones in the rest of Canada (ROC).
Your proposed system of Regional Service Centres for Schools can be applied to the existing Commissions scolaires as is the right of your majority government. However, the discomfort of many in the Francophone community can be assuaged by allowing the parent representatives and the community representatives on the Board of Directors of the Regional Service Centres for Schools to be elected by universal suffrage. Perhaps, you may want to look at the Recommendations concluding the Report of the Election System Study Panel (ESSP) chaired by the Honourable Marlene Jennings, presented to the Minister of Education in 2015. I was a proud member of that Panel.
Removing the rights of citizens to vote for their representatives in the education system is a serious step that your government should reconsider. School board commissioners represent the level of government closest to the citizens – after the federal, provincial, and municipal levels. The advent of recent technologies make it so much easier to run elections of universal suffrage at a much reduced cost to the taxpayers. I would strongly suggest that your government reconsider Projet de loi n° 40 and seriously receive and consider the amendments proposed by the Official Opposition and the other political parties on the opposition benches of the National Assembly of Quebec.
Mr. Minister, if you would like to chat more about this important issue, I am always available at your convenience.
Best wishes in the New Year!