Congratulations to Dominique Anglade new leader of the Québec Liberal Party!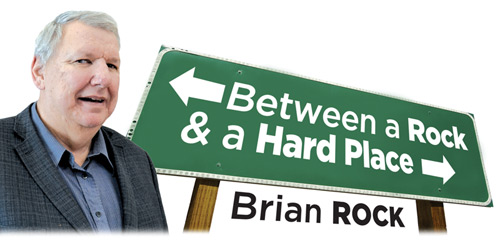 First things first. It is in order to thank Mr. Pierre Arcand, the Member of the National Assembly for Mont-Royal Outremont, for serving so honourably as Interim Québec Liberal Party Leader and Official Opposition Leader since October of 2018. During the last eighteen months, he has had to endure a majority Coalition Avenir Québec Government that was elected by only 37.42 % of the voters in the provincial general election of October 1, 2018. It has been argued that since only 66.45 % of the registered electors exercised their right to vote, that the present Government of Premier François Legault was really elected by only 24.87 % of the registered electors.
The present electoral system allows a Government with the majority of seats: 76 out of 125 ridings – 60.8 % of the seats in the National Assembly of Québec to impose closure (le bâillon in French) on legislation. The CAQ government has used le bâillon in the National Assembly four times between June of 2019 and February of 2020, bulldozing through Laws 9, 21, 34, and 40 during a short period of eight months.
Who is willing to take on the extremely daunting role of challenging this "tyranny of the majority (of seats)" government in the next provincial general election scheduled for 2022? None other than Dominique Anglade! Presenting the Montréal born 46-year old mother of three, who served as Deputy Premier of Québec under Philippe Couillard's QLP government from October 11, 2017 until August 23, 2018. Officially named on May 11, 2020, as the new Leader of the Québec Liberal Party, Dominique Anglade is the first female QLP leader in its 153-year history and the first black woman to ever lead a major political party in the history of Québec.
Dominique Anglade graduated in 1996 with a Bachelor's Degree in Industrial Engineering from École Polytechnique de Montréal and in 2003 with a Master's Degree in Business Administration (M.B.A.) from HEC Montréal (Hautes études commerciales de Montréal)
It is interesting to note that Dominique Anglade has inside knowledge about the CAQ, having run as an unsuccessful CAQ candidate in the 2012 provincial general election in the Laval riding of Fabre finishing third. She also served as the Party President of the CAQ from 2012 until 2013.
Dominique was first elected to the National Assembly in the by-election of November 9, 2015 as the QLP MNA for Saint Henri-Sainte Anne. She was appointed Minister of Economy, Science, and Innovation and Minister responsible for the Digital Strategy from January 28, 2016 until October 18, 2018. She also served as Acting Minister of Forests, Wildlife, and Parks and Acting Minister responsible for the Abitibi-Témiscamingue region and for the Nord-du-Québec region from November 29, 2017 until December 8, 2017.
Re-elected in the provincial general election on October 1, 2018, as the QLP MNA for Saint Henri-Sainte Anne, she has served as Official Opposition Critic for Immigration from October 22, 2018 until July 15, 2019, Official Opposition Critic for the Economy since October 22, 2018, Member of the Committee on Labour and the Economy since November 30, 2018, and Vice-Chair of the Committee on Institutions since December 4, 2018.
Congratulations, Dominique, and best wishes as you travel and visit the four corners of this vast province over the next thirty months!