Education law 105 changes how money raised by student and parent fundraising is handled as of July 1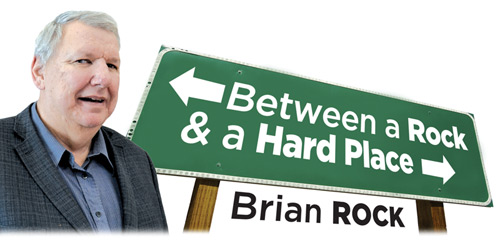 When Sébastien Proulx, Minister of Education, Recreation and Sports and Minister of Families, introduced Bill 105: An Act to amend the Education Act on Thursday, June 9, 2016 in the National Assembly of Québec, English community activists (especially from the education sector) breathed a giant sigh of relief.

Compared to Bill 86: An Act to modify the organization and governance of school boards to give schools a greater say in decision-making and ensure parents' presence within each school board's decision-making body that then Minister of Education, Higher Education and Research François Blais had introduced on Friday, December 4, 2015 in the National Assembly, Bill 105 was a dream. No longer was elimination of universally-elected school board commissioners a possibility and many of the other irritants were no longer in the fine print of Bill 105.

However, once the constitutional lawyers fine-tooth-combed Bill 105, the powers given to the Education Minister became troublesome legislation: going directly into schools, changing pedagogical programs, closing schools, transferring property, changing school missions and success plans, redefining the spending of their money, and so much more.

The vast majority of fundraising monies available to schools are the result of labour-intensive campaigns organized and peopled by students and their parents. As of July 1st, the Education Minister has new powers to redirect surpluses from one school and/or school board to those with deficits.

Only three categories of educational organizations can legally possess a bank account: School Boards, Educational Foundations, and Home and School Associations. Governing Boards, Parent Participation Organizations (P. P. O.), and Student Councils must submit all funds that they possess, including fundraising money, to the fund assigned to the school in the bank accounts of the School Board.

You can find out more about School Boards, Governing Boards, P. P. O.'s, and Student Councils by referring to the Education Act of Québec. But what exactly is a Home and School Association? Home and School has existed in the province of Québec since 1919 when the first Home and School meeting was held at Macdonald High School in Sainte-Anne-de-Bellevue. Home and School will be celebrating its 100th birthday in the spring of 2019. The Quebec Federation of Home and School Associations Inc. is a charitable not-for-profit organization that has received letters of patent of incorporation issued by the Government of Québec. The federation was established in 1944, soon to celebrate its seventy-fifth (75th) anniversary in 2019. It has local Home and School Associations in over eighty (80) schools in nine (9) school boards in the province with a province-wide membership of over four thousand (4,000) families.

If you are a parent of a student in an English public school – pre-school, elementary, and/or secondary, enquire as to whether or not there is a home and school association. If there is not, ask why, and visit the QFHSA website: www.qfhsa.org or email: info@qfhsa.org. Time is of the essence, as a General Assembly of Parents is held in every school in the province during the month of September. If your child's school does not have a Home and School Association, get involved as a volunteer and make things happen!