Has Québec Sovereignty Really Died?

When Is the Funeral? Who Are the PallBearers?
Who Is Allowed to Attend?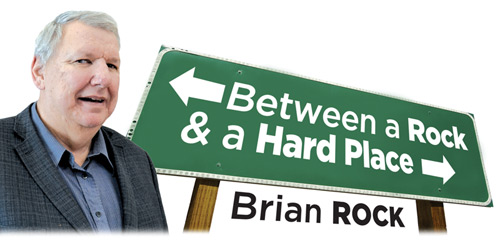 The answers to the above questions are: no, but it's on life-support; Saturday, April 1st, 2017; the Group of Six; every Québecer – Francophone, Anglophone, and Allophone!

The latest poll suggesting support for sovereignty at less than one-third (1/3) indicates that this movement has the leadership of a driverless Uber car. The Québec Liberal Party has been given a 'Pass Go and Collect Eighty Seats' monopoly game ticket until 2018, at least.

Who must be the six pallbearers, whether they want to have to carry the casket or not?

Let's begin with Madame Pauline Marois – her nineteen months in office as Québec's first female Premier proved to be a mini-vacation at the spa for Jean Charest's worn-out team that Philippe Couillard whipped into shape, adding a few rookies with speed to transfuse an anemic power play. Sorry, Sugar Sammy, who lost fifty plus one per cent of his comedy stand-up routine when Pauline even lost her own riding a la Robert Bourassa back in 1976.

Pierre Karl Péladeau mistook leadership races and should have made that of the Conservative Party of Canada a baker's dozen of leadership hopefuls. With his business empire inherited from his father Pierre (no, not that Pierre, Justin) a la Donald Trump, Pierre Karl`s anti-union stances continuously plagued him during his eleven-and–a-half months as PQ Party Leader. PK could not even deliver a twelve-month subscription. Disappointing, eh Julie, for us too.

Martine Ouellet was clearly devastated by her third place finishes on both ballots of the PQ leadership race. So, Martine has expressed interest in being the next Party Leader of the Bloc Québecois holding ten seats out of 338 in the House of Commons of Canada. Now, come on, Martine, is this really a step up, - it's the fourth political party in the House.

Alexandre Cloutier, the acknowledged front-runner in the PQ leadership race, lost momentum as his choices for his own campaign team spun their tires, being uncooperative and unapproachable, and allowing Jean-François Lisée's team to pass them in the final stretch and snatch the crown from Alexandre's outstretched hands.

The Coalition Avenir Québec seems to be leaping over the PQ into second place in recent polls. François Legault is the Party Leader of Coalition Avenir Québec. The third opposition party in the National Assembly of Québec has conservative right-wing policies, some of which seem borrowed from Maurice Duplessis' old Union Nationale governments. We must remember that François Legault was Parti Québecois Minister of Education from 1998 until 2002 and PQ Minister of Health from 2002 until 2003. He also served in opposition to Charest's Liberals as a PQ front-bench MNA from 2003 until 2009.
And what can we say about the award winning author and journalist who became Leader of the Official Opposition and Parti Québecois Leader on October 7th, 2016. The Member of the National Assembly for Rosemont since 2012, he served as Minister of International Relations, the Francophonie, and External Trade as well as Minister
responsible for the Montréal region from 2012 until 2014. Jean-François Lisée hopes to find some support among the minority communities, but faces a tough battle with the Francophone majority as he battles Philippe Couillard and François Legault. He is the sixth and final pallbearer.

Perhaps, a more symbolic date for the funeral than Saturday, April 1, 2017 could be the Saint-Jean-Baptiste Holiday on Saturday, June 24, 2017 or, even more historic than that, as all Québecers, Francophones, Anglophones, Allophones, celebrate the burial of sovereignty on Canada's 150th birthday of Confederation, on Saturday, July 1, 2017. R. I. P.