Interviews with party leaders, a series: Maxime Bernier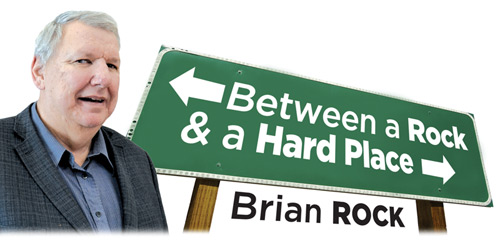 I had the distinct pleasure of spending forty-five minutes on April 30 with the Honourable Maxime Bernier, Leader of the People's Party of Canada, in his Confederation Building office on Parliament Hill.
Maxime was born in Saint-Georges-de- Beauce on January 18, 1963, the son of Doris Rodrigue and Gilles Bernier, the Member of Parliament for Beauce from 1984 until 1997, when he was appointed Ambassador Extraordinary and Plenipotentiary to Haiti by Prime Minister Jean Chrétien, serving as Ambassador from 1997 until 2001.
In his high school days, Maxime was a member of le Séminaire Saint-Georges Condors football team that won le Bol d'Or in 1980 at the Olympic Stadium in Montréal.
Maxime obtained a Bachelor of Commerce degree from l'Université du Québec à Montréal and a Bachelor of Civil Law degree from the University of Ottawa. He was called to the Québec Bar in 1990.
A fan of jazz music, Maxime enjoys reading and travelling during his leisure time. One of Maxime's favourite quotations is that of Thomas Edison: "Genius is one percent inspiration and ninety-nine percent perspiration."
First elected as the Conservative M. P. for Beauce in the 2006 general election with a majority of 25,918; Maxime was re-elected in 2008 by 24,740 votes; in 2011 by 10,968 votes over the N. D. P. Orange Crush candidate; and in 2015 by 20,468 votes. A Bernier has been the M. P. for Beauce for 26 of the last 35 years.
The experience gained as the holder of various portfolios as a minister in Prime Minister Stephen Harper's cabinets over the years have served Maxime well.
From 2006 until 2007, Maxime was Minister of Industry, Minister Responsible for Statistics Canada, and the Registrar General of Canada. From 2007 until 2008, Maxime served as Minister of Foreign Affairs. From 2011 until 2013, Maxime was Minister of State for Small Business and Tourism. Adding a portfolio, he served as Minister of State for Small Business, Tourism, and Agriculture from 2013 until 2015.
On May 27, 2017, in the Conservative Party of Canada Leadership Contest, after leading on the first twelve ballots, Maxime finished second to the Honourable Andrew Scheer's 50.95% with 49.05 % during the thirteenth and final round of balloting.
On August 23, 2018, Maxime resigned from the Conservative Party of Canada. He created the People's Party of Canada on September 14, 2018. He believes that the People's Party is "a coalition of people who are disenchanted with traditional politicians who say one thing one day and the other the next".
When asked if the People's Party is another Libertarian Party in Canada, Maxime speaks of advocating for "smart populism" defining that brand of populism as party policies that are based on "principles of freedom, responsibility, fairness, and respect, that speak for all Canadians, and which do not appease special interest groups."
When asked: "If you were the Prime Minister of Canada, how would you have handled the present situation involving SNC-Lavalin? Maxime stated that luckily, he would not encounter such a situation because the party policy of the People's Party allows no government subsidies for private enterprises.
A student of economics, Maxime knows the works of the following renowned international economists and is not reluctant to quote their works on economic public choice theory: James M. Buchanan, Ludwig von Mises, F. A. von Hayek, Henry Hazlitt, and Murray Newton, among others.
With the budgetary policies of a People's Party government in place, Maxime would want his Minister of Finance to balance the federal budget within two years of taking office.
Maxime uses state-of-the-art social media tools to promote the policies of the People's Party and is extremely pleased with the number of party candidates already nominated. He intends to have official People's Party candidates in all 338 ridings to be contested in the upcoming federal general election on Monday, October 21, 2019.
Definitely a man of ideas, Maxime has been attributed many nicknames over his exciting political career – some of the more colourful ones - "Mad Max", "the Bloc-Buster", "the Albertan from Québec", among others.
I wish the best of luck to Maxime Bernier, the founder and current leader of the People's Party of Canada, in his future endeavours!