Jean-François Lisée and his Bill 202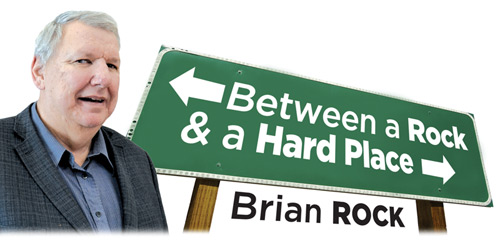 In early August, there was the release of data from the 2016 Canadian Census that was incorrect because of erroneous statistical calculations. Of all things, it stated that the population of Anglophones in areas like the Lower Saint Lawrence region had increased exponentially. The first researcher to challenge publicly these statistical misfindings was Jack Jedwab who is the Executive Vice-President of the Association for Canadian Studies and the Canadian Institute for Identities and Migration. Holding a Ph.D. in Canadian History from Concordia University, Jedwab has taught at Université du Québec à Montréal and McGill University.

Of course, to complicate things even more, there were many organized events celebrating the 40th anniversary of Bill 101. Jean-François Lisée, the Leader of the Official Opposition and Official Opposition Critic for the French Language announced that in the first mandate of an elected Parti Québécois government, Bill 202 would be introduced in the National Assembly of Québec to strengthen Bill 101 so as to require all immigrants to Québec to be Francophones, francisation laws for small business to become even stronger, among other measures, to further protect the French language and Québec culture.

Red-faced Census Canada officials shortly after released the statistically corrected numbers that demonstrate a decrease in Anglophone numbers in many regions of Québec.

Many academics, community leaders, and associations – Francophone, Anglophone, and Allophone, have called on the Government of Québec in committee hearings before the National Assembly to begin acting like a secure majority because both the French language and the Québec culture are flourishing quite nicely, thank you.

Jean-François Lisée's knee-jerk reaction reveals the Rosemont MNA's true colours – blue and white – and Anglophones and Allophones may now want to remember Lisée's actions in August the next time he extends an open PQ hand to the minority communities. We must learn from history.

Speaking of which, very disappointing news in the recent announcement by the MNA for Jean Talon, Sébastien Proulx, who is also Minister of Education, Recreation, and Sports, Minister of Families, and Minister responsible for the Gaspésie—Îles-de-la-Madeleine region. It might be time for Premier Philippe Couillard to consider reducing the ministerial workload of Proulx. Minister Proulx recently approved the History of Québec curriculum for Secondary III and IV students, ignoring the concerns of the minority communities about non-inclusion so eloquently stated in the petition sponsored by the Committee for the Enhancement of the Curriculum of History of Québec (COMECH).