Ndp leader Jagmeet Singh, MP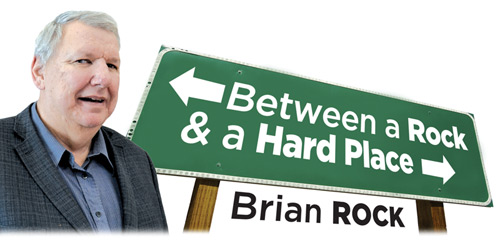 Jagmeet Singh was born in Scarborough, Ontario on January 2, 1979 of immigrant parents from the State of Punjab in India. His great-grandfather, Sewa Singh Thikriwala, was a prominent revolutionary who fought against the British occupation of India.
Born Jagmeet Singh Jimmy Dhaliwal, he started in 2011 being known professionally as Jagmeet Singh and stopped using his surname Dhaliwal, which is connected to caste in India, because Jagmeet "wanted to signal his rejection of the inequality inherent in the Indian caste system. Instead, he chose to use Singh, which reflects the spiritual belief in an egalitarian society where all enjoy equitable access to rights and justice."
Jagmeet graduated from the Detroit Country Day Upper School in Beverly Hills, Michigan in 1997. He obtained a Bachelor of Science degree in Biology from the University of Western Ontario in 2001, and a Bachelor of Laws degree from the Osgoode Hall Law School of York University in 2005. Jagmeet was called to the Bar of the Law Society of Upper Canada in 2006.
Jagmeet worked as a criminal defence lawyer in the Greater Toronto Area at the Pinkofshys Law Firm and then at Singh Law, which Jagmeet established with his brother Gurratan. Jagmeet has two younger siblings, Gurratan and their sister Manjot.
Gurratan Singh, MPP, is the NDP Member of the Legislative Assembly of Ontario for Brampton East. Gurratan serves as the Official Opposition Critic for Automobile Insurance and is a member of the Standing Committee on the Legislative Assembly. Gurratan was elected in the Ontario general election of June 7, 2018.
Jagmeet ran as the New Democratic Party candidate in the federal general election of May 2, 2011 in the Bramalea-Gore-Malton riding. Jagmeet almost pulled it off, finishing second to Conservative Bal Gosal by only 539 votes, but ahead of incumbent Liberal Gurbax Singh Malhi by 2,966 votes.
Five months later, in the Ontario general election of October 6, 2011, Jagmeet scored his first electoral victory as the NDP candidate in the provincial riding of Bramalea-Gore-Malton by 2,277 votes over incumbent Liberal Kildip Kular. Jagmeet was the first turban-wearing Sikh to sit as a provincial legislator in Ontario. Jagmeet was also the first ever NDP Member of the Legislative Assembly to be elected in the Peel Region. During his rookie term as MPP, Jagmeet served as the NDP Critic for the Attorney General, and for Consumer Affairs. Jagmeet was also a Member of the Standing Committee on Public Accounts.
In the rematch in the Ontario general election of June 12, 2014, Jagmeet increased his victory margin over Kildip Kular to 5,646 votes, more than doubling his majority. Having established a reputation as one of the most eloquent debaters in the Ontario Legislative Assembly, Jagmeet was appointed Deputy Third Party House Leader, while continuing as NDP Critic for the Attorney General and for Government and Consumer Affairs, and adding NDP Critic for the Anti-Racism Directorate.
Jagmeet also became the Vice-Chairman of the Standing Committee on Social Policy, and a Member of the Standing Committee on the Legislative Assembly.
When Thomas "Tom" Mulcair lost a leadership review vote at the 2016 federal NDP convention, Jagmeet and his brother Gurratan started analyzing Jagmeet's potential of becoming the next federal NDP leader. On May 15, 2017, in Brampton, Ontario, Jagmeet publicly announced his intention to seek the federal NDP leadership. At the NDP federal leadership convention on October 1, 2017, Jagmeet won on the very first ballot garnering 53.8 per cent of all delegate votes cast, outdistancing Charlie Angus (19.4%), Niki Ashton (17.4%), and Guy Caron (9.4%), all three sitting NDP federal Members of Parliament.
In the federal by-election on February 25, 2019, Jagmeet won the British Columbia riding of Burnaby South over Liberal Richard T. Lee by 2,929 votes and Conservative Jay Shin by 3,701 votes. Upon his election, Jagmeet became the first person of a visible minority group to lead a major Canadian federal political party on a permanent basis, and the second overall after Vivian Barbot, who had served as the Bloc Québécois's former interim party leader.
Jagmeet has branded himself as a progressive and a social democrat.
When questioned about the sovereignty issue of Québec, Jagmeet is on record as respecting the outcome of a Québec independence referendum.
In his downtime, Jagmeet practices Brazilian jiu-jitsu, and has competed in submission grappling, not only in Canada but in the United States as well.
Jagmeet has been widely recognized in Canadian media for his fashion and style sense, apparently possessing "bespoke suits in the slim British style, two Rolex watches, a crimson BMW coupe, and six designer bicycles."
In January of 2018, Jagmeet became engaged to Gurkiran Kaur Sidhu, "a fashion designer and co-founder of jangiiro, a Punjabi clothing line. He proposed to her at the vegetarian restaurant where they had their first date in front of friends, family, and members of the media that Jagmeet had invited." The couple married on February 22, 2018.
Jagmeet is fluent in English, French, Hindi, and Punjabi.
The 'Elephant in the Corner' question was answered for us on December 19, 2017 when, in an interview for Bloomberg, Jagmeet explained that he would not rule out working with the Conservatives to topple a federal government led by Justin Trudeau if the NDP held the balance of power in a minority parliament. It is not that difficult to extrapolate a parallel situation of working with the Liberals to topple a federal government led by Andrew Scheer in 2020 or 2021 or 2022 . . .
I wish the best of luck to Jagmeet Singh, the Leader of the New Democratic Party of Canada, in his future endeavours!