Only the Good Die Young
Rest in Peace, Our Friend from Vanier, Ontario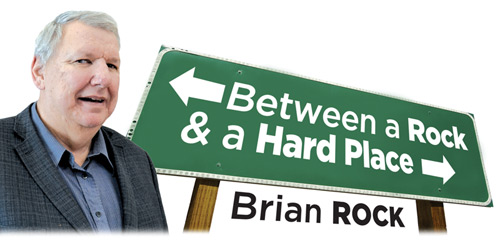 On August 16th, Canada lost the Honourable Mauril A. Bélanger, an extraordinary promoter of Official Languages in Canada, to amyotrophic lateral sclerosis, a degenerative disease more commonly known as Lou Gehrig's disease, named to commemorate Henry Louis Gehrig, the slugging first baseman of the New York Yankees baseball team from 1923 until 1939. The all-star #4 died of ALS on June 2nd, 1941, after a courageous battle that publicized the disease because of the international media coverage out of New York City.

Mauril A. Bélanger was born in Mattawa, a small logging town of two thousand in northeastern Ontario, on June 15th, 1955. A graduate of the University of Ottawa, Mauril worked as an administrator, investment agent, and political advisor, before being first elected in the by-election of February 13th, 1995, as the Liberal Member of Parliament for the Ottawa-Vanier riding replacing Jean-Robert Gauthier, who had been appointed to the Senate. Mauril was a hard-working MP, championing the Official Languages of Canada and being rewarded by his constituents with victories in the general elections of 1997, 2000, 2004, 2006, 2008, 2011 and 2015.

Winning in seven general elections gave Mauril the rare privilege of serving under seven national leaders of the Liberal Party of Canada: Jean Chrétien (1990-2003), Paul Martin (2003-2006), interim William 'Bill' Graham (2006), Stéphane Dion (2006-2008), Michael Ignatieff (2008-2011), interim Robert 'Bob' Rae (2011-2013), and Justin Trudeau (since 2013).

Under Prime Minister Jean Chrétien, Mauril served as Chair of the Standing Committee on Official Languages, member of the Standing Committee on the Library of Parliament, and member of the Prime Minister's Task Force on Urban Issues. He also served as Parliamentary Secretary to the Minister of Canadian Heritage.

Under Prime Minister Paul Martin, Mauril was appointed Deputy Leader of the Government in the House of Commons and Chief Government Whip, shortly after acceding to Cabinet, as Minister responsible for Official Languages, Associate Minister of National Defence, Minister responsible for Democratic Reform, and Minister for Internal Trade.

Under the leadership of Stéphane Dion, Mauril served as the Official Opposition Critic for Canadian Heritage, later as Critic for Infrastructure and Communities, and finally as Critic for Official Languages, Canadian Heritage, and the Francophonie.

Under the leadership of Michael Ignatieff, Mauril was appointed as Official Opposition Critic for Official Languages.

Under the interim leadership of Bob Rae, Mauril continued as Critic on Official Languages, now more and more recognized as the parliamentary expert on this portfolio.

When Justin Trudeau was elected Party Leader, Mauril was appointed Critic for Cooperatives.

After the 2015 general election victory, Mauril allowed his name to stand for the position of Speaker of the House of Commons. As he became ill, Mauril withdrew as a candidate.

In January of 2016, Mauril became the first MP to make use of a voice generator on the floor of the House of Commons as he introduced a private member's bill to amend the lyrics of O Canada to make the lyrics gender neutral, through using a application on his tablet.

On March 9th, Mauril sat in the Speaker's chair, making him the first honourary Speaker of the House for one day, as he presided over the proceedings with the aid of an iPad application that generated a computerized voice.
Mauril was honoured in 2005, being given the title of Commandeur de l'Ordre de la Pléiade, a francophone order that focuses on contributions made to international cooperation and friendship. In 2007, Mauril was made an Officer of the Order of Merit of the Republic of Hungary by the President. In 2009, the Royal Canadian Legion recognized Mauril for his contribution to the promotion of good will.

In 2016, Mauril received the CHF Canada Award for Outstanding Contribution to Cooperative Housing for effecting positive, large-scale change to the cooperative housing sector. Finally, Mauril became the National Honourary Spokesperson for the ALS Societies' Across Canada Walk for ALS.

Heartfelt condolences go out to Mauril's wife Catherine, their son, and three grandchildren. Mauril will miss them so much, as we will Mauril. R. I. P.