QLP steam engine back on track for re-election, FINALLY!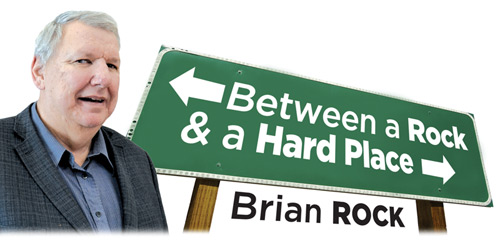 The recent invasion of the Outaouais led by Premier Philippe Couillard, his cabinet, and his caucus is a welcome sign for Anglophones and Allophones alike. Late August and September have allowed the majority Liberal government's cabinet ministers to meet with the local leadership and groups of Anglophones and Allophones. One such important meeting saw Arthur Ayers, President of the Regional Association of West Quebecers (RAWQ), chair an hour-long question and answer session with Kathleen Weil, Minister of Immigration, Diversity and Inclusiveness, and Rita de Santis, Minister responsible for Access to Information and Minister of the Reform of Democratic Institutions.

We all should remember the results of the past when the Quebec Liberal Party had lost touch with its Anglophone and Allophone stalwarts. Let me remind those too young or too old to recall.

Back in 1974, Premier Robert Bourassa's majority Liberal government passed the Official Language Act of 1974 (more infamously known as Bill 22). Conservative-leaning Anglophones and Allophones left their comfortable political home jumping in droves to the English wing of the Union Nationale led by Dr William 'Bill' Shaw, who amazingly got himself elected as the Union Nationale MNA for the Pointe-Claire riding in the 1976 general election. René Lévesque, of course, led the Parti Québécois to its first majority government, and Robert Bourassa lost his own riding of Mercier to Gérald Godin. Did the Liberals learn a lesson? For a while, yes, but let's jump ahead to 1989.

Premier Robert Bourassa (his second time around leading the province since 1983) had used the constitutional notwithstanding clause to extend the ban on commercial signs in Quebec. In protest, the Equality Party was established, and four candidates were elected on the Island of Montreal in the general election of 1989 – Equality Party Leader Robert Libman in D'Arcy-McGee, Richard Holden in Westmount, Gordon Atkinson in Notre-Dame-de-Grace, and Neil Cameron in Jacques-Cartier. Fortunately, the majority Liberal government was returned to office, defeating the Parti Québécois led by Jacques Parizeau. But now, Anglophones and Allophones had four spokesmen in the National Assembly of Quebec elected to advocate for Anglo and Allophone rights.

Turn the clock ahead to 2008. Allen E. Nutik, a Westmount businessman, established Affiliation Québec and became the Party Leader. After numerous rallies in Montreal and membership campaigns to sign up supporters, the tent of Affiliation Québec folded up in 2012 as Allen E. Nutik stated that the lack of resources and support would not allow Affiliation Québec to run candidates in Quebec elections.

The majority Liberal government, elected in 2014, has had its own trials and tribulations. Minister of Health and Social Services, Gaétan Barrette's Bill 10 in 2014, Minister of Education, Higher Education and Research, François Blais' Bill 86 in 2015, and Minister responsible for Access to Information and the Reform of Democratic Institutions, Jean-Marc Fournier's Bill 56 (the Lobbying Transparency Act) in 2015 have tested the loyalty of Anglophone, Allophone, and many Francophone supporters as well.

2016 sees Sébastien Proulx, Minister of Education, Recreation and Sports and Minister of Families, guiding Education Bill 105 through two days of Public Hearings this week before the Committee on Culture and Education at the National Assembly of Quebec. But all said, Bill 105 is so much an improvement on Bill 86 and has re-garnered much needed support in the Anglophone and Allophone minority communities.

A new minister since January 28th of this year, Rita de Santis, needs to fine-tune Bill 56 that she inherited from Quebec Liberal strongman Jean-Marc Fournier, and make it less taxing (no pun intended) on the not-for-profit and charitable volunteer organizations. The Lobbying Transparency Act needs friendly amendments from the government side so that the volunteers of the not-for-profit and charitable volunteer organizations are smiling once again. It is these Anglophone, Allophone, and Francophone volunteers that are so agile with the coal shovels stoking the fires on the QLP steam engine that need to be running at one hundred per cent efficiency for the 2018 general election bid to return a majority Liberal government!