Say it ain't so, Alexandre!
Lisée snatches PQ crown from Saguenay-Lac-Saint-Jean Wonder Boy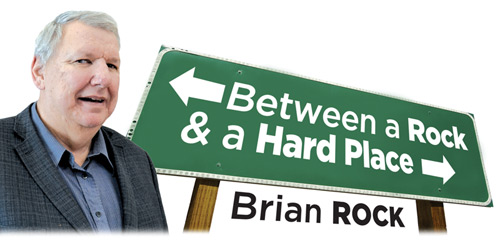 Once again, we have witnessed that a 'sure' win on paper is not always delivered on the playing field. The seemingly insurmountable early lead of Alexandre Cloutier dissipated to second place on the first and second (and final) ballots of the Parti Québécois leadership convention race.

As an exercise in political science, why don't we take the time to examine the various elements that allowed for this to take place right before our eyes. Alexandre Cloutier, the 39-year-old Member of the National Assembly for Lac-Saint-Jean riding since 2007, is a great guy – liked by everyone, even across party lines. However, it is very important that you choose the right people to run your leadership campaign. Alexandre fell short in his choices of arrogant know-it-alls who angered the other leadership candidates, their teams, and apparently PQ members at large.

The unfortunate illness of Véronique Hivon, the 46-year-old MNA of Joliette riding since 2008, forced her to take an extended leave of absence from political life to recover. This eliminated another leadership candidate from the race – a natural ally for Cloutier on subsequent ballots, if thingshad worked out differently. Hivon would probably have been Cloutier's choice for Vice-Premier after a PQ general election victory.

Now who is this Jean-François Lisée and how did he manage to dash the leadership dreams of Cloutier in such a short time? He is the 58-year-old award winning journalist and author who has been the MNA for Rosemont (on the Island of Montréal) since 2012. He has enormous challenges ahead of him as he must put the Parti Québécois back on track, if there is any chance in hell to be elected as the government in 2018. Recent polls point to a strong Liberal Majority Government victory, especially as Education Minister Sébastien Proulx has rallied support of all groups around Education Bill 105 replacing former Education Minister François Blais' disastrous Education Bill 86, condemned from all quarters.

But Lisée must roll up his sleeves and get to work on the challenges ahead of him. Firstly, can he keep Martine Ouellette, the 47-year-old MNA from Vachon since 2010 and her supporters happy within the structure of the Parti Québécois. Her third-place finishes on both the first and second ballots were disappointing to her and her dedicated supporters. Many of these hard core nationalists might feel much more at home within the ranks of the Québec Solidaire.

At 58 years old, Lisée must reinvigorate the youth of his party. He must assure that Pierre Saint-Paul Plamondon, the 39-year-old lawyer who was the co-founder of the Génération d'idées Group, has a significant place within the party, so that he can be elected in the 2018 general election. Plamondon finished fourth on the first ballot and was eliminated from the leadership race.

The same is true for Léo Bureau Blouin, the 24-year-old former university student leader, who at 20 years old was surprisingly elected as the PQ MNA for Laval-des-Rapides in the 2012 general election, but defeated in the 2014 general election. Perhaps a safer PQ seat to run in the 2018 general election should be found for Léo, so that he can gain more parliamentary experience, as he certainly possesses untapped potential as a future PQ leader down the road.

Speaking about down the road. Jean-François, being the leader of a political party in Québec and Canada, has a limited shelf life. Success in the 2018 general election is essential. Just look at what has become of unsuccessful party leaders in elections recently: the Federal Liberals before Justin Trudeau, and of course, Tom Mulcair's ongoing debacle with the NDP. The best of luck, Jean-François!