Say it ain't so, Tom!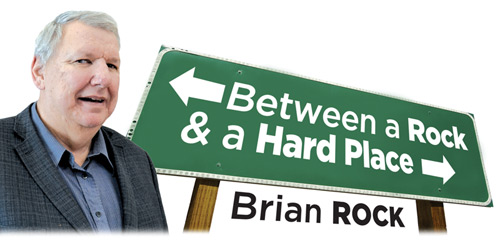 On Sunday afternoon, April 10th, the New Democratic Party of Canada committed hari-kari before a national television audience on the convention floor in Edmonton, Alberta. Fifty-two per cent of the voting delegates ended the political career of Thomas Joseph Mulcair and, at the same time, any electoral chances of getting Orange Crush candidates re-elected in the province of Quebec for a generation or more.

I first met Tom Mulcair in 1983 when he was the Director of Legal Affairs for Alliance Quebec in Montreal, and I was elected as an off-island director out of Baie-Comeau on the Cote-Nord. As with many other young, up-and-coming Anglophones in the Alliance Quebec stable, Tom later ran for the Quebec Liberal Party in Chomedey, getting himself elected in 1994, and was subsequently appointed Quebec Minister of Sustainable Development, Environment and Parks by Premier Jean Charest in 2003. Tom eventually resigned from cabinet in 2006 and turned his sights on federal politics.

After discussions with Federal Liberal, Progressive Conservative and NDP sources, Tom decided to run for the NDP in Outremont. Political insiders thought he was crazy. No NDP candidate had ever before been elected in a general election in the province of Quebec. EVER! But this was a by-election, as the late Jean Lapierre had decided to resign his seat to return to what he really loved – the media. A couple of points of clarification: Robert Toupin had served for a short time as a NDP MP for Terrebonne after crossing the floor from the Progressive Conservative caucus of Prime Minister Brian Mulroney. Consumer advocate and NDP candidate Louis-Philippe Edmonston, better known as Phi, had defeated former Quebec Cabinet Minister Clifford Lincoln in a 1990 by-election in Chambly, but decided not to run in the 1993 general election.

Putting all that aside, Tom got himself elected for the NDP in the Liberal stronghold of Outremont in the 2007 by-election and re-elected in the general elections of 2008, 2011 and 2015. Tom was at his best on the floor of the House of Commons during question and answer period seemingly enjoying torturing the Right Honourable Stephen Joseph Harper during his nine years of prime ministership as though he were a young boy joyfully whacking a piñata at a birthday party.

Many strategic decisions are made during election campaigns, especially on the hustings. Tom openly admitted responsibility for those errors in strategy during the 2015 general election campaign that saw his campaign to be Prime Minister of all Canadians plummet from a lead in the polls to a disappointing third place finish for a political party that had never been closer to the reins of power In its fifty-five years of history.

Tom Mulcair possesses many positive qualities that the voting delegates failed to take into consideration. Only forty-eight per cent were willing to give him a second chance. This unfortunate decision has cost Canada a leader, a man of principle, a 61-year old gentleman who had so much more to contribute to move the federal political landscape forward into the future in a positive direction.

SHAME ON THE DELEGATES! Shame on the NDP! Tom Mulcair deserved much better, and the NDP will live to regret this terrible decision for many, many years to come.