State Funeral in Montréal for the first Minister of Education of Québec was a Well-Deserved Tribute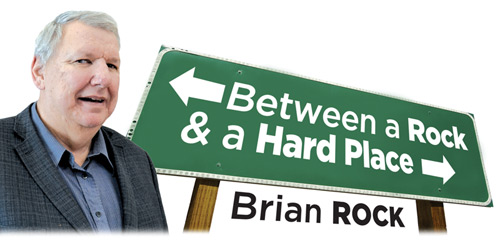 Recognized as the Father of la Revolution tranquille in education in the 1960's, Paul Gérin-Lajoie was the first Minister of Education of Québec from 1964 to 1966. He had been Minister of Youth from 1960 until 1964. He passed away in his ninety-ninth (99th) year at his home in Montréal on June 25th, 2018.

The first three Conservative Premiers of Québec from 1867 until 1876, Pierre-Joseph-Olivier Chauveau, Gédéon Ouimet, and Charles Boucher de Boucherville, had also held the portfolio of ministre de l'instruction publique. The Roman Catholic Church hierarchy, of course, possessed tremendous influence in the field of education regarding Catholic schools in the province. The Protestant schools were under the jurisdiction of school boards and dissentient boards of school trustees in the regions.

Recognized as a great visionary, as Minister of Youth in the Jean Lesage Liberal cabinet, Gérin-Lajoie put into function the Ministry of Education, the Parent Commission of Enquiry on Education, and the Superior Council of Education.

Many who attended secondary and post-secondary institutions in the 1960's and 1970's can thank Gérin-Lajoie for his legendary persuasiveness in the beliefs that he held close to his heart.

A great supporter of the Home and School movement in the Protestant schools of that time, Paul received the QFHSA Leslie N. Buzzell Award in 1963 from the Quebec Federation of Home and School Associations "for his long standing leadership and dedication".

Resigning as the Member of the Legislative Assembly for Vaudreuil-Soulanges in 1969, Gérin-Lajoie became President of the Canadian International Development Agency (CIDA). Québec's international policy is still said to be based on the "Gérin-Lajoie Doctrine".

Students in the schools today participate in La Dictée PGL, the dictation project sponsored by the Paul Gérin-Lajoie Foundation, promoting "the basic education of children, as well as literacy and vocational training among young people and women in developing countries".

His state funeral was held on August 9th, 2018 at the Marie-Reine-du-Monde Basilica-Cathedral on Cathedral Street in Montréal. Participating in the ceremonies were Prime Minister Justin Trudeau, Premier Philippe Couillard, Minister of Education, Recreation, and Sports Sébastien Proulx, Minister Responsible for Higher Education and the Status of Women Hélène David, as well as many other colleagues and family members.

We will mourn the passing of this political icon for a long time. The absence of his influential powerful voice of reason within the ranks of the Québec Liberal Party, even at his advanced age, will be sorely missed. Rest in peace, Paul!