The importance of voting in School Board elections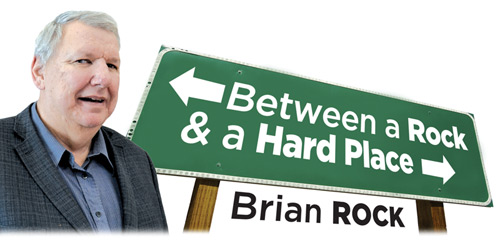 According to an Act regarding School Elections, the next school board elections should be on Sunday, November 4, 2018. The next provincial general election is scheduled for Monday, October 1, 2018.

According to the Constitution Act of 1982, the constitutional rights of the management and control of English schools in Quebec are guaranteed.

An Elections Systems Study Panel was established during the summer of 2015. The Panel was chaired by former Member of Parliament, the Honourable Marlene Jennings. The panelists were Léo LaFrance, the former Assistant Deputy Minister of Education, Rachel Hunting, the Executive Director of the Townshippers' Association, Rhonda Boucher of the English Parents Committee Association, and Brian Rock, President of the Quebec Federation of Home and School Associations. The Jennings Report was presented to then Education Minister François Blais in his Quebec City office. In the fall of 2015, Minister Blais presented Education Bill 105. The recommendations of the Jennings Report, interestingly enough, appeared in the legislation presented by Education Minister Sébastien Proulx in Education Bill 86 in 2016.

The opportunity to twin municipal elections with school board elections was unfortunately missed on Sunday November 5, 2017 when there was concerted action opposing the plan emanating from municipal elected officials.

The elections for English school boards provide for many electors in the province the only real opportunity to have a majority say on local school issues when compared to casting their votes in municipal, provincial, and federal elections. It is so very important for the voters to utilize their franchise to vote in school board elections because it is crucial for community vitality and important educational decision making. Voters in the Outaouais vote for a Chairman and their Local Commissioner who both sit on the Council of Commissioners of the Western Quebec School Board.

An issue that has been raised recently is the proximity of the provincial general election on October 1, 2018 and the proposed date of school board elections on November 4, 2018. The Government of Quebec may take the opportunity of amending Education Bill 166: an Act to Reform the School Tax System, to postpone the date of the school board elections until 2019.