Please slap me to wake me up from this terrifying nightmare! The Trump card!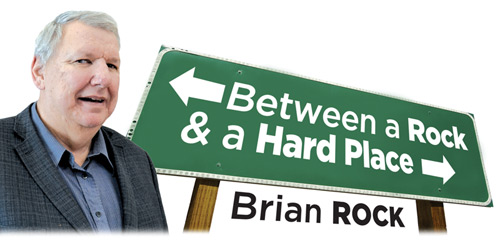 Donald John Trump, 70 years old, born in New York City, is the oldest person to assume the American presidency. Hillary Diane Rodham Clinton, at 69, received more popular votes, but lost in the total of Electoral College votes distributed by state. What a convoluted system!

A message to the Right Honourable Justin Trudeau – forget about electoral reform in Canada! Our parliamentary system works a whole lot better than the presidential system south of the border.

Donald Trump is the grandson of German-born American businessman Friedrich Trump and the son of Frederick Christ Trump, New York City-born real estate developer and construction company owner. Donald Trump's net worth is estimated at 3.7 billion dollars U.S.

It is true that Trump has never before held electoral office; however, he has always been hovering on the political fringe, donating vast sums of money to the Democrats up to 1987, to the Republicans from 1987 until 1999, then to the Reform Party between 1999 and 2001, when he started the process of seeking the Reform Party presidential nomination. He withdrew before voting actually commenced and switched back to the Republicans from 2009 until 2011, went Independent from 2011 to 2012, and finally back to the Republicans from 2012 on.

Trump does have some stability in his Vice President: Michael Richard Pence, the 57-year old Columbus, Indiana-born lawyer who is the Republican Governor for the State of Indiana.

Why was this Trump-Pence victory so shocking? We have heard Trump's on-stage verbal diarrhea over the last year – disparaging women, immigrants, Blacks, Hispanics, and other minority groups – yet exit polling indicated that 30 per cent of Hispanics voted for Trump as well as a majority of white working class women – they must have listened to their husbands at the dinner table (as that demographic group was expected to support Trump big time).

Do we have the equivalent of Donald Trump on the Canadian political spectrum? Not now, for sure! But we could look back at the Social Credit Party in the 1940's, 1950's, 1960's for comparison. I think that the Trump political philosophy is even to the right of long-time Social Credit Premier of British Columbia W.A.C. Bennett, known as "Wacky" to his political opponents, longer-time Socred Premier of Alberta Ernest Manning, the father of Preston Manning, leader of the Reform Party in the House of Commons, and even the Amos born Réal Caouette, leader of the Ralliement créditistes, who served as the Union des électeurs Member of Parliament for Pontiac from 1946 until 1949, Créditiste M.P. for Villeneuve from 1962 until 1968, and Créditiste M.P. for Témiscamigue from 1968 until 1976.

And what does the future hold for the ole U. S. of A.? Well, Donald Trump will be 74 in 2020, and Hillary Clinton will be 73. I don't think that we will see a rematch. But enter onto the scene the outgoing First Lady, the lovely 52-year-old (then 56) Chicago-born, Harvard Law School lawyer, Michelle LaVaughn Robinson Obama to challenge a weary Trump with the best campaigner in circulation supporting her - Barrack Hussein Obama II. Put my money on Michelle Obama in 2020 - it's a sure bet!