WHAT IS LA C.A.Q.?
And why do anglophones and allophones usually take no notice of it?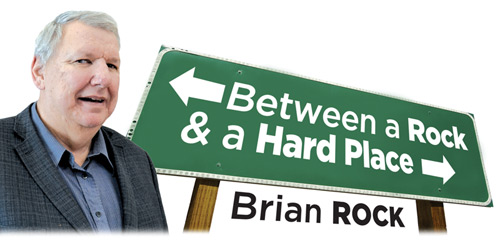 I think that the same individuals who thought up the name of the Canadian Reform Alliance Party almost two decades ago (think of the abbreviation) came up with la Coalition avenir Québec in 2011. La CAQ -- not exactly an inspiring political formation's abbreviation to campaign with -- in either French or English. What say you?

Recent opinion polls put la CAQ in the lead by a single percentage point over the Québec Liberal Party, with the Parti Québécois trailing in third place and Québec Solidaire gaining on them in double digits for the first time in popular support.

Why do Anglophones and Allophones have so much difficulty looking upon la CAQ as a viable alternative government to the QLP? It perhaps starts with the leader, François Legault, long-time Member of the National Assembly for the riding of Rousseau, having been elected for the Parti Québécois in the general elections of 1998, 2003, 2007, and 2008. Legault served as Minister of Industry, Trade, Science and Technology in 1998, as Minister of Education and Minister of State for Youth from 1998 until 2001, as Minister responsible for Employment and Minister of State for Education and Employment from 2001 until 2002, and as Minister of Health and Social Services from 2002 until 2003, all in Parti Québécois cabinets. Legault resigned from the National Assembly on June 15, 2009.

Legault was elected as MNA for the riding of L'Assomption for la CAQ in the general elections of 2012 and 2014 and has served as the Leader of the Second Opposition Group since September 11, 2012.

La C A Q is considered a centre-right political party on the left-right political spectrum. La CAQ won 19 out of 125 seats in the 2012 general election adding three more seats in 2014. La CAQ wins seats in the traditional Union nationale regions, after being held by L'Action démocratique du Québec under leader Mario Dumont, who won 41 seats in the general election of 2007, seizing the position of the Official Opposition from the Parti Québécois. The twelve federal ridings now held by the Conservative Party of Canada are within la CAQ regions of strength.

The QLP majority government keeps exposing its unattractive underbelly stumbling and fumbling along: Law 10 on Health and Social Services in 2015, Bill 86 on Education scrapped in 2016 (thank God!), Law 105 on Education in 2016, the History of Québec curriculum with invisible minorities in 2016, 2017…, the Charbonneau Commission public inquiry on the construction industry in 2014, 2015, 2016, L'Unité permanente anticorruption (UPAC) in 2014, 2015, 2016, 2017…, and how many cabinet shuffles over the last two years? A failing report card no matter how low you lower the pass rate: 58% or 50% or … eh Sébastien!

A word to the wise: do not take the Anglophones and Allophones for granted. The only way the Québec Liberal Party can secure enough seats for a majority government is when the Anglophone and Allophone minorities vote overwhelmingly Liberal. I repeat, take them for granted at your own peril!