Will the Liberal

strongholds in the Outaouais repel the invasion of la CAQ?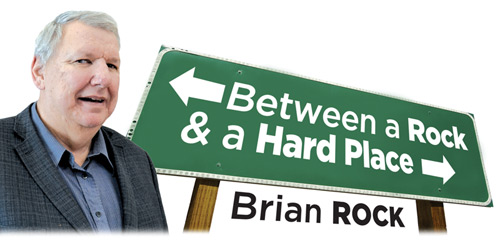 Recent opinion polls are strongly suggesting that come Tuesday, October 2, 2018, the Outaouais Region may very well have la Coalition Avenir Québec Members of the National Assembly of Québec in some of the five ridings.
Considering that these ridings have long been fiefdoms of the Québec Liberal Party : Gatineau since 1962, Pontiac since 1970, and Hull, Chapleau, and Papineau since 1981, how have some of them become so vulnerable?
Recent polls suggest that over seventy per cent (70 %) of Québec voters favour a change in government. The Liberals have trailed both la CAQ and le Parti Québécois in the vote by francophones. The Liberals, however, lead quite comfortably in the vote by non-francophones (that is, anglophones and allophones). Interesting to note that le Québec Solidaire scores higher among non-francophones than le PQ.
The safest stronghold seems to be the Pontiac riding where André Fortin, the incumbent MNA for Pontiac since April 7, 2014, and the Minister of Transport, Sustainable Mobility, and Transport Electrification, as well a Member of le Comité ministériel de l'économie, de la création d'emplois, et du développement durable since October 11, 2017, has developed the strongest profile in the region.
The affable André Fortin is looked upon by many as a future party leader and premier of the province. His main opposition comes from la CAQ candidate Olive Kamanyana, who is a federal civil servant with the Ministry of Natural Resources of Canada, working as an administrator evaluating programs. She is a doctoral student in applied social sciences à l'Université du Québec en Outaouais (UQO).
Maryse Gaudreault, the incumbent Liberal MNA for Hull since a by-election held on May 12, 2008, has been the Second Vice-President of the National Assembly of Québec since May 20, 2014. Her main opposition comes from la CAQ candidate Rachel Bourdon, a young health professional holding a Bachelor in Nursing Sciences and un diplôme d'études supérieures spécialisées (DESS) en gestion à l'École des hautes études commerciales (HEC) de Montréal.
Marc Carrière, the incumbent Liberal MNA for Chapleau since December 8, 2008, served as the Parliamentary Assistant to the Minister of Education, Recreation, and Sports (infrastructure, recreation, and sports) and to the Minister responsible for Higher Education (infrastructure) since February 24, 2016. He also was a Member of the Committee on Culture and Education since February 9, 2016, and of the Committee on Agriculture, Fisheries, Energy, and Natural Resources since May 15, 2018. His main opposition comes from la CAQ candidate Mathieu Lévesque, a young lawyer who specializes in Business Law.
Alexandre Iracà, the incumbent Liberal MNA for Papineau since September 4, 2012, was the Chairman of the Committee on Transportation and the Environment as well as a Member of the Committee on the National Assembly since October 19, 2016. His main opposition comes from la CAQ candidate Mathieu Lacombe, Manager of Public Affairs for the Outaouais Transit Society. Mathieu Lacombe is well known in the Outaouais, having served as Anchorman for the Gatineau-Ottawa TVA Station and also as a Journalist with Radio Canada and FM stations Energie and Rouge.
The Riding of Gatineau is the only one in the Outaouais without an incumbent Liberal MNA. Stéphanie Vallée had held the Gatineau Riding since March 26, 2007, and was the Minister of Justice and Minister responsible for the Outaouais region since April 23, 2014. She was also a Member of le Comité ministériel du développement social, éducatif, et culturel since April 24, 2014, the Chair of le Comité de législation since September 16, 2015, and a Member of le Comité des priorités et des projets stratégiques since October 11, 2017. For family reasons, Stéphanie Vallée decided not to stand for re-election.
A nominating convention was held in the Gatineau Riding, and Luce Farrell was chosen as the official Liberal candidate. Since January of 2008, Luce Farrell worked as the Political Attaché to Stéphanie Vallée. Her main opposition comes from la CAQ candidate Robert Bussière, well known locally, who was the Mayor of the Municipality of La Pêche from 1997 until last November. Robert Bussière was also the Warden of the MRC des Collines-de-
l'Outaouais.
This upcoming provincial general election is very special. Much is on the line. There is much movement in the recent opinion polls. It is important for everyone to go out to the polling stations on Monday, October 1, and cast your ballot. Every vote is important. Your vote may be the deciding ballot in one of the close races expected! LONG LIVE THE DEMOCRATIC RIGHT TO VOTE!