March Editorials
Inflation (1) - Food and Energy by Ian Barrett
Inflation (1) - Food and Energy

Soaring prices and high interest rates are causing widespread economic pain.  High inflation allows businesses to raise prices even when their own costs haven't risen as fast, as customers aren't as suspicious of quick price hikes.  Although inflation averaged about 6.8% in 2022, wage growth was only 5.2%.  This implies that workers are not benefiting from the rise in prices, as their real wage growth was in fact negative. 
The rising prices of groceries are among the most devastating, as it impacts everyone, from the richest to those who are on such a fixed income that they don't own a car and are less impacted by other painful hikes like that of gas.  With price increases of groceries in 2022 having been around 10% and holding strong, it's worth looking at where the extra money that we're being charged is going.  Large grocery store chains like Loblaws, which also owns Provigo and Maxi, say that they are simply passing on rising supply costs to consumers.  Yet their profits have surged in recent years, and at the end of 2022 were 20% higher than a year earlier.  Dissecting this is difficult, because grocery store chains generally don't provide detailed breakdowns on what's driving those profits, often claiming that a big chunk comes from non-food items like cosmetics.  Moreover, during tough financial times people tend to switch to generic brand names of food products.  Although they carry lower price tags, these brands often have fatter margins for the stores selling them.
Given that groceries are among the most essential products on the market, and since that industry is dominated by 5 national chains that collectively control about three quarters of market share, there is a strong case for more regulation in this area.  It could be as simple as requiring them to provide a breakdown of revenue and profit that separates groceries from pharmaceutical items.  More transparency would show whether a lack of competition is leading to price gouging.
Another area where prices have been increasing sharply is energy.  Here as well, a lack of competition can leave companies with ample opportunities to raise prices without losing sales.  The oil industry has at least some competition, but many homes in the region are heated by natural gas, and we don't have an option of switching providers to get better prices.  Profits are up substantially across the sector.  Large oil companies like Exxon recorded profits for 2022 that were almost double those of the year before.  
Due to the extremely volatile nature of the prices of natural resources, regulation in this area is quite challenging.  Still, the European Union is experimenting with a windfall tax on surges in profits that are much higher than the average of the prior three years.  Companies like Exxon are fighting it in court, and it will take several years to quantify the impacts of this levy, but it's certainly worth exploring as a way to reclaim at least some of the very substantial profits of key industries that lack high levels of competition.
Inflation (2) - Services by Ian Barrett
Inflation (2) - Services

Banking is an industry that has been doing very well in these difficult times of high inflation.  Of the large Canadian banks, profits over the last year have been up across the board, by as much as 20%.  The key to profits in this area is rising interest rates.  Banks are quick to pass on rate hikes to borrowers, as anyone with a variable rate mortgage can attest.  However, interest rates paid on savings accounts have remained essentially flat, having held steady at a small fraction of 1%.  In past periods of high inflation higher rates were more quickly passed on to savers, with the returns on savings accounts topping 10% a year in the early 1980s.  Hence banks have been reaping the benefits of higher interest rates without readily sharing the proceeds with savers.  This could be due to the increasing difficulty of switching banks, complicated by our ever greater reliance on credit cards and investment vehicles like mutual funds and online stock trading.  As it becomes more difficult for banks' most valuable clients to switch to a competitor, all savers suffer as banks take them for granted.
Still, more competition is always good for consumers.  Yet many people are sceptical about putting their savings with a small and unknown institution.  One option would be allowing more foreign banking institutions to enter the Canadian market.  However, with the recent sale of HSBC to Royal Bank, we're seeing movement in the opposite direction.  The most effective way to give consumers more power might be requiring banks to make it easier for clients to switch from one financial institution to another, even if they use many credit cards or other banking tools.  
Another industry that has been profiting handsomely in inflationary times is cargo shipping, used by merchants and manufacturers.  These costs are finally starting to come down again, but major players in the shipping market such as Canadian National and Canadian Pacific for rail, as well as Maersk for ocean shipping, have all been posting record profits over the last couple of years.  More competition is unlikely to emerge given the prohibitive costs to enter this market, such as building more rail lines or obtaining a large fleet of shipping vessels.  Unless it was coordinated with large economies like the U.S. and the E.U., a windfall tax is likely unworkable for international shipping, as it would probably reduce services to Canada and result in shortages.  About the only hope here is to foster more domestic production so that we're less reliant on international shipping generally, although manufacturing things here might cost more than imports, eliminating any savings for consumers.
The Bank of Canada has warned that if businesses don't stop raising prices it will need to raise interest rates in order to reduce demand, such rates being the main lever that central banks have to control rising prices.  It's depressing to think that the only way to slow price hikes is to cause even more pain to consumers, already spread thin as they are.  
Fraud Protection by Ian Barrett
Fraud Protection

Fraudsters are becoming increasingly sophisticated, as are measures to counter them. Whereas we used to rely mostly on passwords, the last couple of years have seen a shift to security linked to a phone number or device, commonly referred to as two-stage authentication.
Yet despite the focus on protecting our online accounts, comparatively little attention is paid to how to protect our identities when our personal information such as social insurance numbers are stolen. One of the most notorious examples of this was Desjardins. In 2019 social insurance numbers and full personal details of over 4,000,000 Quebecers were stolen by a rogue employee, who apparently copied the data onto a USB device. After literally walking out the door with this information, he proceeded to attempt to sell it on the dark web. How such personal information could so easily be stolen is shocking, as is the fact that charges have yet to be laid against anyone, despite the likely identity of the thief being known. Said person was fired by Desjardins, and two vice presidents resigned, although the president at that time was reelected later that year and continues in his role to this day.
All the personal information of a large majority of Quebecers necessary for identity theft continues to circulate widely on the darknet. Desjardins offered complimentary credit monitoring for those impacted by the leak. This same service is offered at a monthly fee of ten to forty dollars per month by both of the credit bureaus in Canada, Equifax and TransUnion. You receive alerts when a new account is opened in your name or when a late payment is associated with your credit score. But most major banks let you see this same information for free when you log in to online banking, so by investing a minute or two of your time per week you achieve the same results. Yet this is likely to be too little too late - you see the damage after it's already done.
However, in February Quebec became the first province in Canada to require credit bureaus to offer a proactive solution - allowing you to freeze your profile with them, refusing to let lenders check your credit score until you choose to unfreeze it. This prevents fraudsters from being able to pose as you with your stolen personal information, taking out loans in your name and then vanishing with the money they take out. An administrative nightmare follows, trying to convince the lender that you shouldn't be on the hook for repayments. Such a situation can also destroy your credit score for years.
This new legislation has gone almost completely unreported in the media. Yet it's a game changer in many ways. Freezing and unfreezing your profile is simple and free of charge, and takes about 5 minutes on the websites of Equifax and TransUnion. Once done, no one can easily impersonate you and destroy your credit. As we spend ever more time protecting our online accounts, it's nice to finally have effective protection for our credit profiles as well.
February Editorials
Good Service by Ian Barrett 
1 February 2023


Good Service


This is true both from public departments or private companies.
The most notorious examples are when calling to speak to an agent. At times people end up lost in a maze of automated menus, unable to get the information they need. Material is usually available online, but it's easy to forget that segments of the population are unable to easily use the internet. They require live assistance from an agent for essential services such as public pensions and other financial benefits, or information on property or income taxes.
On the private side, telecommunications and banking are critical for everyone. Governments have a responsibility to ensure the public has access to timely assistance, not only to their own services, but mandating the private sector to offer timely help from agents to clients as well. Spain is taking the lead in this area by requiring companies to clearly offer an option to speak to a person before sending callers through mazes of automated menus.
 
Important community services obviously go beyond call centres. Our local pools have reduced hours due to how challenging it is to find staff.
Given how expensive it is to heat and keep water clean it's a shame that the public has less access to these facilities, both from a convenience perspective and because the fewer times when they are open tend to be very crowded. The way to entice more people to take up the necessary jobs is both obvious and difficult to implement - raising salaries. Governments at all levels have limited funds, and hard decisions need to be made in terms of the creation of new services vs optimizing the use of the infrastructure we already have.
Tough questions will need to be asked before undertaking another project like the $100M Slush Puppie Arena, or the more than $70M that will be spent building a new library on Aylmer's main street following the demolition of the previous structure last year.Yet among the most crucial services that people rely on from governments are health care, police, and fire fighting. None of these have managed to keep up with growing populations, especially in western parts of Gatineau.
Long-time residents have been largely silent on these shortcomings as ever more housing developments crop up across our neighbourhoods. Yet delays in improving these essential services can leave us extremely vulnerable as a society. Covid and generalized lock-downs over the last three years showed us the cost of having a health care system that is always in a precarious position, with among the most shocking outcomes being the temporary closing of the emergency department at the Gatineau hospital. Recent crime waves in many of our largest cities show us what happens when law enforcement is spread too thin. As the population of cities and the country as a whole continues to grow, we'll need to prioritize carefully over the coming years.

A Normal Downtown by Ian Barrett 
7 February 2023


A Normal Downtown 

As public servants are mandated to return to the office at least two days a week, the main reason being cited is team building.  Yet business representatives and chambers of commerce on both sides of the river have been pushing hard for this return for some time and likely impacted the debate in some way.


Will having civil servants work from downtown a few days a week be enough to sustain businesses in the area?  Even before the pandemic, shops and restaurants in downtown Ottawa and Hull were often in shaky financial situations.  Many stores and restaurants on Sparks Street always closed by 4 p.m. on weekdays, and many were also closed on weekends.  
Downtown Hull outside of Laval Street was similar.  Large parts of a city centre being ghost towns on Friday evenings or Saturday afternoons is neither normal nor desirable.  It makes the region as a whole less appealing to tourists, and creates a vicious cycle where people are less likely to live downtown, which in turn reduces incentives for local businesses to be open outside of regular office hours.

With many other challenges facing Ottawa and Gatineau, it is certainly tempting for their city councils to stick with the status quo for how their downtowns are designed.  
But leaving businesses reliant on public servants' lunch time activities is quite dangerous.  Even if federal workers will spend enough time and money downtown to keep businesses afloat, we've already seen that much government work can be done remotely.  During future federal budgetary squeezes, reducing the number of pricey downtown buildings for which the federal government is responsible will be a very tempting cost cutting measure.  

Moreover, transitioning to a more conventional downtown structure will take many years for Gatineau and Ottawa to implement.  This will require building a community culture where little currently exists.  
Old Hull is a food desert, and downtown Ottawa isn't much better.  A proposal to build a grocery store at the site of the old Robert Guertin arena is a step in the right direction, but would still be far from central parts of the island of Hull.  Condos are quickly springing up, but without incentives for people to live downtown, many of these will likely end up as short term rentals for tourists - something that doesn't help build a community.  Both cities have until now favoured building new housing far from downtown areas, prioritizing places like the Plateau in Gatineau and Barrhaven or Stittsville in Ottawa.  Focusing on organizing more events downtown would help attract new residents, as well as encouraging the opening of more services like gyms and cinemas.  
The most important thing, however, is for Gatineau to clean up the dilapidated houses that dot the landscape in Old Hull, and for Ottawa to find ways to cut down on the high levels of crime throughout its downtown, and in particular on and around King Edward Street.

Tackling these challenges will not be easy.  Further inaction in the coming years will only make things worse, especially in the long term.  

Public Trust (1) by Ian Barrett
14 February 2023


Public Trust (1)



Both in Canada and globally, trust in institutions is lower than ever.  According to various surveys from Ipsos and Reuters, less than half of Canadians have high levels of trust in government or media, showing marked decreases over the last several years.  Although this is a global phenomenon, the idea that over half the population has largely tuned out of society at large is quite concerning.

There is of course no single reason for this erosion of trust, but a major factor has been errors in messaging.  It's impossible to be right all of the time, and even the most reputable sources will sometimes make mistakes.  The key is owning up to these errors.  Too often as people, we have the tendency to practice out of sight, out of mind, and government and media at times reflect this.  Our institutions often convince themselves that their mistakes have quickly been forgotten.  Yet this is seldom the case.  Covid laid bare how fragile our understanding of breaking events can be.  We went from saying that masks were not useful for the general public to a message that masks provided such good protection that going out in public when sick is okay as long as you wear a face covering.  The provincial government of Quebec's current guidelines even state that you only need to stay home when you have a fever.  With a sore throat or cough, the guidelines are simply that when going out you should wear a mask, with no advice to stay home at all.  Meanwhile, Ontario instructs people to stay home in general when they are sick.  On the other hand, Ontario recommends a Covid vaccine booster every six months while Quebec recommends ongoing boosters only for the immunocompromised or those who have never previously had Covid, which at this point is quite a small segment of the population.

Harmonizing messages is important, as is simply saying when we are unsure of what is best in a given situation.  The media should also be clear when evidence is not yet available.  On the topic of Covid vaccines, the original message was that everyone getting two doses would end the pandemic.  After it became apparent that this was not accurate, a similar case was made for a third dose.  Despite most traditional vaccine testing periods being at least two years, the urgency of Covid meant that society had little choice but to move fast.  Now, several years in, we've seen that at least the first couple of doses substantially reduce hospitalizations in vulnerable groups, something certainly worth celebrating.  But because what was called authoritative messaging around Covid vaccines changed so often over the last few years, vaccine hesitancy in general is on the rise.  There are regions in Canada and the U.S. where standard vaccination rates have fallen below 80%, far below the level needed for herd immunity.  And as a consequence, we're now seeing outbreaks of measles, mumps, and most worrying of all, polio, diseases that we'd long since stopped associating with developed countries.


Public Trust (2) - Economics by Ian Barrett
21 February 2023


Public Trust (2) - Economics


As the public's trust towards public institutions like government and media erodes, social media is often cited as the main culprit.  Misleading stories on Facebook, Youtube, and Twitter certainly can undermine people's confidence in traditional sources of information.  However, those traditional sources of information must also be very accurate, and reasonable debate shouldn't be stifled in mainstream media.
One hot topic which is often oversimplified in media outlets is inflation.  In a globalized world, it's becoming increasingly difficult to control inflation within our own borders.  From the beginning of the pandemic, supply chains broadly broke down.  China, the world's factory, was at times largely closed.  By mid 2022 and thanks largely to the war in Ukraine, oil was trading at twice the price seen in 2019, while lumber peaked in 2021 at about 4 times its average price over the preceding decade.  Shipping costs also exploded.
Financial benefits during the pandemic were quickly blamed for having stoked demand to the point where inflation surged.  Yet supply bottlenecks certainly played a large part.  Trying to disentangle the impacts of increased demand vs reduced supply is quite difficult.  Most developed countries provided their citizens with generous support payments when they shut their entire economies, so there was little with which to compare.  One of the few countries offering a contrast is Sweden, which declined to lock down its economy and hence felt less pressure to provide additional funds to the unemployed.  Yet inflation there still topped 12% towards the end of 2022.  This raises doubts as to whether pandemic support payments can be blamed as the main culprit for the high rates of inflation we've seen over the last year. 
As the debate in the media over central bank interest rates heats up, a key factor is often overlooked.  The Bank of Canada has to be very careful when interest rates rise in the U.S.  If interest rates in Canada fall significantly below those of the U.S., the value of the Canadian dollar falls -  fewer people choose to keep their savings in Canada when they could earn better returns south of the border.  And if the Canadian dollar loses value, it becomes more expensive to import goods, a fact which will in turn drive inflation up significantly.  Hence when voices in the media complain about the choices of the Bank of Canada, they need to realize that our central bank can't sharply diverge from the Federal Reserve in the U.S., and in some ways has its hands tied in terms of when to raise or lower interest rates.
Another aspect of the debate about inflation that deserves closer scrutiny is that low unemployment rates necessarily drive inflation higher.  This is predicted by classical economic theory, but we just finished a decade where this relationship largely broke down.  During the 2010s, unemployment was quite low, especially in the U.S.  Yet inflation over that period was also less than central banks would have liked.  So saying that unemployment necessarily has to rise to reduce inflation may be oversimplifying the argument.
Public Trust (3) - Health by Ian Barrett
27 February 2023


Public Trust (3) - Health

The last several years have seen an erosion of trust in government and the media. With health having dominated public messaging, society's approach to such coverage may have impacted people's confidence in the information they were receiving.
Covid fatigue certainly set in for many people, who may have then started to tune out from government guidelines and media messaging. It's interesting to compare our reactions to Covid with previous waves of flu-like viruses. Luckily, for the past two generations there were no major pandemics causing widespread death. The last pandemic with comparable death rates to Covid was the so-called Hong Kong flu of 1968. It's interesting to contrast Covid reactions to how the flu from that period was handled. There was also a quick vaccination campaign during the 1968 flu that likely saved hundreds of thousands of lives. On the whole, life carried on as usual during that time. The flu of 1957 was a similar story. It's worth asking if our much stronger reaction to Covid was because, unlike our grandparents and great grandparents, current generations haven't had to see friends and family ravaged by polio or smallpox, or experiencing widespread outbreaks of mumps, measles or tuberculosis. Perhaps such diseases left previous generations somewhat jaded to pandemics.
Certain Covid responses certainly helped to slow deaths from the virus in the early months of 2020, such as reducing large indoor crowds and securing our nursing homes. Yet the benefits of other measures, such as curfews and forbidding people from different households from meeting in small groups outside are far less clear. Likewise for preventing people in the National Capital Region from crossing our bridges. And the price in terms of lost learning from closing our schools for many months almost certainly exceeded the health benefits from doing so. Perhaps our collective unfamiliarity with devastating illness was part of the reason our society proposed and quickly accepted these measures, even when other provinces weren't doing so.
We can't afford to take such ad hoc approaches in the future. Public confidence is already low enough as it is. We should now take the time to properly study the efficacy of the measures we used, noting what worked well and explicitly excluding from future pandemic response plans any measures that didn't.
There are other areas where we need to gain better scientific knowledge as well. A good example is working from the office. The current approach of returning to the office a few days a week offers us an excellent opportunity to study both how easily viruses circulate in the workplace and how productive workers are at the office compared to when working from home. This likely varies by profession, but we have no excuse for making decisions that aren't based on scientific evidence. Now that the urgency of Covid has passed, we should make sure that all of our decisions and messaging are based on proven facts. It's by far the best way to reverse the slide in public confidence that we've seen over the last several years.
January Editorials
Prescription Painkillers by Ian Barrett
25 January 2023


Prescription Painkillers

Illicit fentanyl, the subject of last week's column, is the major driving force in the opioid crisis facing the world. However, another significant factor behind this global emergency is the overprescribing of prescription painkillers.

Such medications are usually given to patients for legitimate reasons following operations or injuries.
Giving them up, however, can be easier said than done. Many of these drugs are based on fentanyl, making them worryingly similar to what is being sold on the street. Beyond the risk of overdosing on the prescription painkillers by taking too many too quickly, when prescriptions run out patients may well turn to street dealers to feed their new addictions.

Pharmaceutical companies and pharmacies have been found criminally responsible for feeding opioid addictions. The highest profile case so far was Purdue Pharma, which pleaded guilty in the U.S. to charges of fraud and providing kickbacks to doctors for prescribing painkillers, as well as conducting deceptive marketing practices in Canada.
Several other pharmaceutical companies as well as pharmacy chains have also reached settlements, and litigation against many more continues.

The claims centre around pharmaceutical companies knowingly understating how addictive the painkillers could be, and paying doctors more if they prescribed enough painkillers to meet sales targets. That such a scenario could develop within our healthcare system is shocking.

Treating chronic or severe pain is of course extremely difficult.
Doctors are faced with hard choices. Prescribe too few painkillers and the patient could suffer unnecessarily. Yet prescribe too many and the patient is at risk of developing a devastating addiction. Alternatives such as Advil and other over-the-counter medications, ointments, exercise, weight loss and massage therapy are becoming more popular, but still lag far behind more powerful medications.

Beyond offering them options, the pharmaceutical industry should certainly not influence doctors' decisions. Pharmaceutical companies, whether privately held or publicly traded, are profit driven.
The owner or shareholders have powerful incentives to sell as much of their products as possible, and executives who don't share this vision are unlikely to last long. 

Moreover, many pharmaceutical products have unquestionably done tremendous good for our society. This has resulted in a large amount of public goodwill towards the industry, something that was on clear display during the pandemic. The pharmaceutical industry was quick to step up with life saving tools and vaccines. 


Still, the opioid crisis has shown that goodwill and trust can only go so far. More transparency is clearly needed. Disclosures of payments from pharmaceutical companies to doctors have thus far been voluntary. In 2017 Ontario became the first province to pass legislation that would have forced disclosure of such payments and where they would have been publicly available in an online database.
Yet when the Ford government came to power a year later they delayed the implementation of this legislation, and it has languished on the back burner ever since. When dealing with such a powerful, influential and profitable industry, we need to make sure that society's best interests trump those of corporations.

Fentanyl: naloxone kits needed everywhere by Ian Barrett
18 January 2023


Fentanyl: naloxone kits needed everywhere

Opioid deaths are a massive problem across the world. Approximately 20 Canadians die of opioid overdoses each day, more than half the rate of Covid. Even more worryingly, opioid deaths have been steadily increasing for years, as these chemicals become ever more potent and addictive.

Fentanyl is far more powerful and difficult to control than yesterday's heroin. Synthetic opioids are similar or identical to prescription drugs. In fact, until about four years ago drug users were able to order fentanyl and other powerful narcotics through the mail directly from China, home to the world's second largest pharmaceutical industry. Making these drugs illegal was extremely difficult, as a slight change to the chemical composition allowed the sellers to brand it as an entirely new drug, one that was not on western governments' lists of controlled substances. The Chinese government had been very slow to increase oversight of drug manufacturing, fearing that doing so would hamper their very profitable pharmaceutical sector. Yet following intense diplomatic pressure applied by the U.S., China finally cracked down on all Fentanyl-class drugs in 2019. Sadly, this simply resulted in Chinese labs switching to exporting precursors and components of fentanyl to Mexican drug cartels, who took over the task of creating the finished product. Such ingredients are also used in legal pharmaceutical products, and hence are much harder to crack down on.

Adding to the difficulties of reducing the global narcotics trade, Chinese counternarcotics cooperation with western nations has become closely tied to trade in general. As Chinese diplomatic relationships with the U.S. and its allies have become strained, joint law enforcement activities have essentially ground to halt. Politics has sadly become deeply intertwined with the enforcement of global anti-narcotics laws. Western countries point the blame for the opioid crisis on Chinese supply, while China blames Western demand. Moreover, sophisticated laboratory networks for producing components of fentanyl have now formed in India, Nigeria and South Africa, among other countries.

The outcomes of these policing stalemates are all too clear - seeing young people roaming the streets looking like little more than zombies, with hard crusty or blue patches all over their skin and living on borrowed time. Vancouver is at the forefront of this disaster, but Ottawa and Gatineau are hardly immune. Taking a walk around the Glebe is enough to see the opioid crisis' devastation. Depressingly, there is no end in sight, as chemical "innovations" mean that there's a steady stream of slightly different and ever more potent drugs for law enforcement officials to chase after. And given that trace amounts of these powdered drugs can have staggering effects, it's becoming ever harder to protect our teenage children from any number of ways they can be contaminated. Overdose stories span all classes, from poorest to richest. Improving law enforcement and treatment for overdoses is extremely important, but in the end the most effective tool we have is probably making our children understand how dangerous the world into which they're entering has become. And that it's unlikely to get better.
Reducing the Spread of Germs by Ian Barrett
11 January 2023


Reducing the Spread of Germs

Our society has decided to turn the page on the pandemic, with our governments and news outlets sensing people's understandable fatigue with anything related to viruses. Still, the last three years have provided us with valuable lessons. We'd be foolish to simply discard them in the interest of getting back to our old ways, something somewhat romanticized by certain members of our society.

With the push to go back to the office in the name of collaboration, socializing with colleagues and team building, the only health guidelines that many people have been retaining lately is to rely on face masks when in close proximity to others. Yet our approach to masks could in fact be doing more harm than good. People have come to assume that when they're sick it's fine to go out and be around others as long as they're wearing a mask at least most of the time. Nowhere has this been more damaging than in our schools. We all know that it's hard to juggle work responsibilities with caring for sick children, and dismissing their illnesses as mild and sending them to class makes life that much easier. But this approach is a major driving force in the number of illnesses children are facing this year, from Covid to the flu to RSV. Even if kids can use a mask properly, something which is far from certain, they take off their masks to eat and drink, often in close proximity to their classmates.

The problem is compounded by how little we know about the exact effectiveness of masks at preventing transmission of viruses. Masks help reduce Covid transmission, but published studies put that reduction at anywhere from 15% to 85%. The reason for this confusion is that conducting a rigorous study to isolate the benefits of mask wearing is very difficult. And there hasn't been enough of a push to do so, with governments across the world simply saying that masks work, end of story. We know even less about how effective masks are at preventing transmission of flu and RSV.

More important than wearing masks is to stay home when you're ill. It has some similarities to the old adage of "reduce, reuse, recycle". At the individual level, recycling required much less sacrifice and personal work. Hence reducing and reusing what we consume was largely forgotten, despite being more environmentally effective than simply throwing everything in the recycling bin. Our governments need to help us to be able to stay home when we're ill. A recent requirement that federal-jurisdiction employers start offering employees 2 weeks of paid sick leave is a big step in the right direction. Yet parents also need to be able to take paid leave to care for sick kids, and our schools need ways to isolate sick children from their groups when parents insist on sending them to class when they're ill.

If we lose sight of the importance of staying home when sick, we'll have learned far too little from a very difficult three years.
Child Labour in Canada by Ian Barrett 
4 January 2023
Child Labour in Canada 
We've long heard about the horrors of child labour, usually associated with poorer regions of the world - children slaving away in factories for very low wages.  Yet it's shocking to realize that 12 year olds can legally work in many businesses in Canada.  
Provinces have different rules in place, with Quebec being among the most permissive in Canada, not specifying a minimum age to hold a job at all.

Most of us don't notice that child labour is legal in our own neighbourhoods, since most young people don't take a first job until they're at least 16.  Certain low stress jobs have long been associated with younger children, seen as ways to gently transition into the labour market.  
Babysitting, delivering newspapers, and mowing the lawn are traditional examples.  Yet these are either casual or require little time commitment, providing ways for kids to learn about earning, saving and spending money.  

The idea that children could find themselves with adult responsibilities such as dealing with angry customers as a cashier or waiter is something else entirely.  
Children are of course much more vulnerable to exploitation, and are unlikely to understand their rights.  Plus, school combined with homework is very much a full time task.  Adding hours of extra paid work to their schedules means that kids have precious little time to enjoy being a child, discovering what they truly like to do in life, and building the social skills necessary to have a happy and fulfilling adulthood.  

The idea that certain businesses, particularly restaurants, have structured themselves around hiring children is also quite concerning.  
It's hard to get a handle on exactly how common this problem is, as workers aged 14 to 18 are often lumped together in public records on employment.  However, there's a substantial difference in the level of maturity of an 18 year old compared to a 14 year old.  And businesses with a majority of employees underage usually means that adults are unwilling to take on that work, either because of low pay or the working environment itself.  These hardly seem like the sorts of places where children should come of age.  
Even Walmart, a company not usually associated with social justice campaigns, requires employees to be at least 16 years old.  The idea that children should at a minimum be old enough to drive before attempting to hold down a steady job is certainly reasonable.

Legislation in this area should be quite natural and easy.  
We already have generous child benefit payments in place so that children shouldn't need to work.  Steady traditional jobs that target children under 16 need to be rethought.  They either require higher pay or better working conditions to entice older workers to take them up.  Parents could continue to involve their children in their family businesses, so long as it's a learning experience and not overly burdensome to the point of making a child less focused on school.  


After decades of criticizing developing countries for allowing children to spend their childhoods working, we should certainly ensure that such situations don't continue to happen here.

December Editorials
How the Court Challenges Program Helps Safeguard Anglophone Rights in Québec? by Brian Rock
How the Court Challenges Program Helps Safeguard Anglophone Rights in Québec?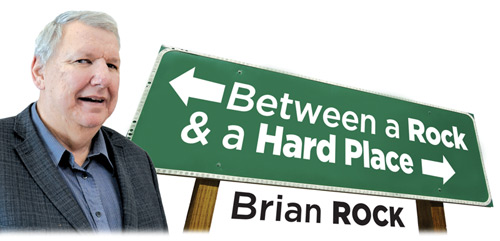 The objective of the Court Challenges Program of Canada (C.P.C.) is to provide individuals and groups in Canada with financial support to access the courts for the litigation of test cases of national significance. This support is also intended to clarify and assert certain constitutional and quasiconstitutional official language rights and human rights in Canada.

The Government of Canada has allocated an annual investment of five million dollars ($5,000,000.00) for the Court Challenges Program. Each year, a minimum of $1,500.000.00 is dedicated to the clarification of official language rights.

Two independent expert panels, an Official Language Rights Expert Panel and a Human Rights Expert Panel, are responsible for rendering decisions regarding the Court Challenges Program funding. The Panels are composed of experts who report to the University of Ottawa. They receive administrative support from this independent organization.

Grist for the mill has been provided by the Coalition Avenir Québec Government over its first four years in office. On the floor of the National Assembly of Québec, Simon Jolin-Barrette, then Minister of Immigration, Diversity, and Inclusiveness of Québec, was the sponsor of the government Bill 21, An Act respecting the laicity of the State. Law 21 was passed, received royal assent, and came into force on June 16, 2019.

Jean-François Roberge, then Minister of Education and Higher Education of Québec, was the sponsor of the government Bill 40, An Act to amend mainly the Education Act with regard to school organization and governance. Law 40 was passed on February 7, 2020, and received royal assent on February 8, 2020. Law 40 came into force on February 8, 2020, turning les commissions scolaires into les centres de services scolaires. The nine English-language school boards have not become school service centres as of yet.

And no doubt, the most controversial of all, Simon Jolin-Barrette, then Minister Responsible for the French Language of Québec, was the sponsor of Bill 96, An Act respecting French, the official and common language of Québec. Law 96 was passed on May 24, 2022. Law 96 received royal assent and came into force on June 1, 2022, with some exceptions.

Law 96 attempts to unilaterally amend the Constitution Act of 1867 in the following manner: CONSTITUTION ACT, 1867 166. The Constitution Act, 1867 (30 & 31 Victoria, c. 3 (U.K.); 1982, c. 11 (U.K.)) is amended by inserting the following after section 90: "FUNDAMENTAL CHARACTERISTICS OF QUEBEC "90Q.1. Quebecers form a nation. "90Q.2. French shall be the only official language of Quebec. It is also the common language of the Quebec nation."

And flying under the radar and receiving by far the least attention, Jean-François Roberge, then Minister of Education of Québec, was the sponsor of the government Bill 9, An Act respecting the National Student Ombudsman. Law 9 was passed on May 31, 2022, and received royal assent on June 3, 2022. Law 9 came into force by decree with exceptions.

And let us not leave the federal government out of this mess of pieces of legislation. The Honourable Ginette Petitpas Taylor, M. P., the Minister of Official Languages of Canada, tabled in the House of Commons of Canada on April 5, 2022: the government Bill C-13: An Act to amend the Official Languages Act, to enact the Use of French in Federally Regulated Private Businesses Act and to make related amendments to other Acts.

The members of the Standing Committees on Official Languages of both the House of Commons as well as the Senate of Canada are completing the process of receiving briefs regarding Bill C-!3.

And now we play the waiting game as we observe these pieces of legislation meander their way along through the lower-level courts to eventually arrive at the Supreme Court of Canada. This is when the Court Challenges Program of Canada will help to safeguard Anglophone rights in Québec.
Conservation by Ian Barrett
21 December 2022


Conservation

The COP15 conference on biodiversity is currently taking place in Montreal. In United Nations jargon, COP simply stands for Conference of Parties. Hence we need to be careful not to confuse it with COP27, a conference in Egypt from earlier in the fall which focused on climate change.

We've come far as a society in terms of concern for biodiversity.
Teddy Roosevelt was a pioneer in conservation, creating hundreds of national parks and nature reserves during his tenure as American President at the beginning of the 20th century. He built on the momentum of naturalists and conservationists such as John Muir, Galen Clark, and Ferdinand Hayden, who were instrumental in creating the Yosemite and Yellowstone national parks. Banff was the first national park designated in Canada, in the year 1885. Although conservation progressed in Canada over the decades that followed, it did so at a slower pace than that of our southern neighbours. Protection of natural spaces began to receive more attention here starting in the second half of the 20th century, with the crafting of policies to ensure conservation efforts across the country.
Conservation became a priority for many governments around that time. The U.K. designated its first national park in 1951. France followed in 1963, and Germany in 1970. 

Although there is certainly much work still to be done to protect the environment in developed countries, the world's focus has now shifted to developing regions. Achieving progress here will be challenging in many ways. Not least is the argument that richer countries didn't start to prioritize conservation until they had already developed their economies. It's hard to believe that a thousand years ago much of Europe was covered in forests.
Between 1750 and 1850 there were even reports of desert-like conditions in central Europe before more sustainable approaches to forestry were adopted. Reforestation efforts were started in the late 1800s, but the ecosystems of Europe are far different today than they were before societies in those regions industrialized. 

Hence developing nations are now asking for financial compensation from wealthier countries to allow them to undertake conservation efforts while also reducing poverty within their societies. This certainly seems like a reasonable request. The challenge is how to deliver the compensation.
Lower and middle income countries often have fewer checks and balances to ensure that the money is well spent and not diverted to graft and corruption. Yet if donor nations attempt to deliver the money directly to impacted people or run conservation projects in developing countries themselves, they're likely to be accused of colonialism and infringing on national sovereignty.
Of those lobbing such complaints, some will have good intentions and be looking out for the best interests of those living in developing countries. Others will, unfortunately, be eager to skim as much as they can off the top. Perhaps the best solution would be to provide impacted nations with technology and equipment instead of cash transfers, in order to cut these arguments off at the source.

Electric Car Charging Stations by Ian Barrett
14 December 2022


Electric Car Charging Stations

More than ever, society is banking on electric vehicles as the future of transportation. Uptake by drivers has progressed greatly in recent years, encouraged by generous government subsidies. Yet one major obstacle remains - having enough charging stations to make longer trips viable, and being able to charge quickly enough to make electric vehicles as convenient as traditional gas models.
Currently, it can take 20 minutes to an hour to charge a vehicle at commercial charging stations, still much longer than filling a tank with gas.

Governments have been offering generous subsidies to encourage businesses to install electric charging stations, most commonly at malls and gas stations.
There are now almost half as many electric vehicle charging stations as gas stations in Canada. This is a similar approach by governments to how they have worked to ensure good national cell phone coverage and internet access.

Yet many challenges persist. After all, our network of gas stations developed over a hundred years. Electric charging stations need to do so in a small fraction of that time.

An obvious difficulty we face is how to make electric charging stations profitable in rural areas where there isn't much traffic.
Although most drivers don't pass through such areas often, they still want peace of mind when taking a road trip. Generous subsidies are likely the only way for charging stations to make financial sense to rural businesses, and thereby to eliminate a major cause of hesitation for drivers thinking of switching to electric vehicles. Yet some rural areas also have limited capacity in terms of electricity, and charging stations will put more strain on their power networks, possibly also inconveniencing local residents with brown-outs. This is of particular concern near national parks.

In some regions, gas stations and utility companies argue over who owns the charging stations.
Utility companies see them as an interesting future source of revenue, while owners of gas stations want full control over what's offered on their property. Even if the business owns the charging station, power bills can vary widely from one month to the next, especially in areas where electricity is expensive and surcharges are applied during peak periods.

Charging stations can also be unreliable. Sometimes communication between a charging station breaks down, either with the car or the payment system.
Other issues can range from wasps building nests in the gears to vandals breaking the machines or sticking gum in the credit card readers. Charging stations at malls are, after all, less protected than pumps at gas stations.
Studies in the U.S. have shown that over a quarter of charging stations don't work when they should.

It's up to society to figure out how to make electric charging stations work properly, and be plentiful enough to cover drivers regardless of where they are in Canada and the United States. Looking at how far battery technology has come in the last 50 years, it's entirely possible that within a generation battery capacity will leave combustion engines in the dust.


The Dangers of Crypto by Ian Barrett
7 December 2022


The Dangers of Crypto

Cryptocurrencies and the platforms they're traded on are very difficult to understand. Even those who call themselves experts were shocked when one of the largest crypto-exchanges in the world, FTX, recently collapsed in the span of just a few days.

At their base, cryptocurrencies are a collection of records which are limited in number, and this limited supply combined with strong enough demand gives them value.
To generate a bitcoin amounts to solving a very complicated mathematical problem, which in turn requires substantial computing power and consumes large amounts of electricity. Global bitcoin "mining" consumes more electricity each year than the total amount used by countries such as Austria or Israel.

Despite the vast environmental footprint often associated with cryptocurrencies, there have been many enthusiasts promoting the potential of this type of money, described by some as a way to opt out of inflation.
Yet the lack of transparency and understanding in the world of cryptocurrencies makes them inherently unsafe. Those who believe in crypto cite independence from government oversight and regulations as one of its great virtues. Yet now we're seeing the downside to that type of freedom.
Traditional banks are required to have deposit insurance in case they have insufficient cash to allow customers to withdraw their savings. Crypto-exchanges, which are to cryptocurrencies what banks are to traditional money, offer no true protections to those who deposited their crypto-money on their platforms.
It often seemed that savings were safe with exchanges like FTX, but when such platforms run out of liquidity, depositors are left holding the (empty) bag.

Those looking to purchase cryptocurrencies can avoid leaving their digital savings on such unregulated platforms and instead keep their holdings on a physical hard drive, but this too comes with risks, mainly that the computer or external hard drive being used becomes inoperational or breaks.


Cryptocurrencies have certainly pushed innovation in the financial sector. Still, more so than a type of money which is free from government oversight, the true potential is as a means of making electronic purchases without involving traditional banks. This matters most in poorer countries, where many people don't have access to traditional banking, and financial institutions in such countries often have little more oversight than crypto-exchange companies here. Allowing an option which is more secure than holding wads of cash under a mattress could help countless people in developing nations.
But for digital currencies to reach their true potential they need to be integrated into the global financial system, which includes adding layers of transparency and oversight. Much more likely than bitcoin to transform people's lives are digital currencies issued by stable governments. The U.S. dollar is already the international currency. It's only a matter of time until cryptocurrencies push governments in the U.S. and elsewhere to create digital currencies that people can exchange directly with each other. If these regulated digital dollars are widely available across the world, we'll truly be stepping into a new age of how people across the globe handle their savings.
November Editorials
Cybersecurity 
by Ian Barrett
16 November 2022
Cybersecurity

How companies handle our data was for many years quite lax. Examples like the Desjardins data leak, which resulted in the social insurance numbers and other personal details of a large majority of Quebecers ending up on the dark web, as well as a similar situation faced by Americans due to the Equifax leak, showed this quite clearly. The Equifax leak was the most galling imaginable, as at least with Desjardins people had chosen to do business with them and afterwards could show their disapproval by taking their business elsewhere.
With Equifax, as soon as we request credit from any financial institution we automatically have a file there, and have no option to stop doing business with them afterwards.

The most common reason for these leaks was that every customer's complete information was contained in a single set of files that was stolen with a single USB device.
The idea that this could be possible is quite stunning. Yet now we see things swinging to the other extreme, as security becomes onerous and at times excessive.

Certain accounts clearly need strong security, such as bank accounts and accounts with the government, specifically the Canada Revenue Agency and Revenue Quebec.
Other organizations may be taking things a bit far given the importance of the data they hold. In the end, if passwords become complicated to the point that no one can remember them, especially for accounts we access very infrequently, many people end up writing down the passwords on a piece of paper and keeping it in their drawers.
At that point, it's hard to see how information is more secure.

Two-stage authentication is becoming more popular and offers an interesting alternative, using a phone number or tying authentication to a particular device. However, there are problems here too. For phone numbers, many of us don't use our domestic numbers when travelling internationally, given the high cost of roaming fees. If, when outside the country, you're asked to receive a text message on your Canadian number to access your banking information or email account, you'll need to figure out how to access that Canadian number and pay corresponding roaming fees.

When access requires validation on a specific device or phone number, you're also vulnerable to that device dying or being lost.
Worse still, theft of your phone becomes quite devastating.
Finding yourself unable to access your personal information or banking until you've been able to reach customer service to update your security options can leave you in a very difficult position.

We need a balance between personal security and ease of use. Reasonable password requirements, with numbers and capitalizations, combined with personal questions afterward are sufficient for most accounts for most people. Although banks need strong security, they have been dealing with credit card fraud for decades.
They should be able to obtain insurance to fill the gap between risks of fraudulent activity and making life overly frustrating for their customers, finding a good balance. Zero risk doesn't exist, for online access or anything else in life.

Valuing Workers by Ian Barrett
16 November 2022

Valuing Workers

Inflation hits those with modest employment income hardest. Pensions have some protection due to indexing, but those earning salaries close to or at minimum wage take the full brunt of price increases. As a society, we have to ask whether such people's contributions are being valued as they should.

In Ontario, public education workers aside from teachers saw the ugly side of inflation. Already earning modest wages, they saw the provincial government offer annual raises of between 1.5% to 2.5% for a four year period, amounts that made sense in the low-inflation 2010s, but that are largely insulting when inflation is running at 7% and could stay high for years to come. Even more worrying, the government of Ontario barred them from being able to strike, taking away a fundamental right of organized labour. If those who conduct administrative and janitorial duties in schools are deemed essential workers in the same way as nurses or police officers, which groups would be allowed to strike?

The question becomes do those who keep our schools operational deserve a living wage? It's hard to imagine these people being able to raise a family in the Toronto region if their salaries are barely above minimum. And if the people holding these roles cannot afford to work and live in Toronto, the city may see its neighbourhoods become shells of their former selves as maintaining schools becomes nearly impossible.

But the question of the value of important services goes well beyond this example, and certainly extends into Quebec. Those working in daycares also earn only slightly above minimum wage. It's hard to think of a more important task than caring for and teaching society's youngest children. We also see people frequently complain about the front line service offered by governments and large corporations such as banks and telecom companies. Yet we accept that workers in call centres are paid low wages, have no job security, and in the case of the private sector, see their positions outsourced to countries on the other side of the world. The workers in Asia filling these positions often have very little idea about the country they're serving or the service they're offering.

In order to allow people filling these roles to earn a living wage we will need to pay more. In the case of government call centres, the solution to the extremely high turnover rates and corresponding lack of knowledge of the people working there is simple - make those positions attractive as long-term career options. This includes both higher salaries and guaranteeing employees year-round work. For private corporations, we as customers need to show these companies that we value good service. Governments can also legislate to force private companies who are dominant in an industry to offer a minimum level of service. In addition to higher prices, part of the amount to cover these higher costs can come from less money spent on executive compensation and stock buy-backs. It all comes down to what companies feel they have to do to keep their customers.

Pay Equity by Ian Barrett
2 November 2022

Pay Equity

Laws preventing pay discrimination based on gender have been in place since the 1970s. Yet women still earn more than 10% less than men. Progress has been made, with that gap decreasing from about 20% at the turn of the century.

How to finally close the gap is of course notoriously hard. Women may be likely to work in more modestly paying jobs such as nursing or teaching, whereas men are more likely to work in very well paying jobs such as finance. Still, this is more of an aspect to correct than an excuse for the status quo. And this does nothing to explain pay inequities faced by ethnic minorities.

One thing that everyone agrees on is that there should be equal pay for equal work in the same type of position. Here, a powerful tool is forcing companies to disclose salary ranges for positions on job postings. This gives women a great assist in negotiating fair wages devoid of gender bias. In the U.S., New York City, Colorado, California and Washington State are all enacting such legislation. In Canada, many companies now list salary ranges on their job postings, although some decline to do so. Ontario passed a law to require companies to post wages towards the end of the last Liberal government, but it hasn't been enforced.

Beyond similar pay for similar work, the other major part of the problem of pay inequity is ensuring that women and ethnic minorities are not disadvantaged for promotions. This is much harder to resolve. Affirmative action policies can help, but work is also sorely needed to address disadvantages in access to quality education often faced by ethnic minorities.

One disadvantage faced by women earlier in their careers is the unspoken perception that they may need to take maternity leave over the coming years. In Quebec, fathers only tend to take a bit more than 5 weeks of parental leave, and this falls to an anaemic 2 weeks in other provinces. Yet this can certainly make promoting a young man feel like the safer option for an employer than promoting a young woman who may take off 18 weeks or more.

Again, progress is being made. EI legislation was updated in 2019 to specifically include five weeks of paternity leave. This is certainly a step in the right direction, but employers may still see an advantage to having young men in higher roles given that EI provides for 18 weeks of maternity leave.

Countries that lead in terms of paternity leave uptake, such as Sweden and Norway, tend to have similar systems to Canada, only more generous. In the case of Sweden - 90 days of paternity leave. In order to reduce discrimination in promoting young women, increasing paternity leave would likely be quite effective. It would also need to be accompanied by legislation specifically barring discrimination against fathers who take their full leave. Reducing perceived disadvantages to promoting young women is critical, as missing promotions early on will likely have a ripple effect on their entire careers.

October Editorials
Strategic Environmental Policies by Ian Barrett
26 October 2022


Strategic Environmental Policies

Many environmental policies have been designed over the years to better safeguard our environment, including better fuel efficiency standards for vehicles and banning many forms of plastic. These policies have often done tremendous good for both our environment and our health. Smelling the fumes of cars that are 30 or more years old tells us how much vehicle emission standards have done to give us clean air to breathe. It's hard for younger generations to imagine what it smelled like walking along a busy street in the 1970s.

Yet there have also been failures in our attempts to regulate pollution. In the late 2000s and early 2010s, the Obama administration wanted to significantly tighten emission standards over the following 15 years. Yet the motor vehicle industry complained that such standards would make it impossible to sell larger vehicles without incurring losses, and that these vehicles were necessary for people in rural areas or who work in construction. As a compromise, it was agreed that larger vehicles would have less stringent requirements in terms of vehicle emission standards. Yet the effects of this exception were perverse - it created a significant incentive for car manufacturers to focus on selling ever larger vehicles, as traditional cars required pricey new technologies to reduce emissions. This made larger vehicles comparatively cheap. The result was that the share of vehicles sold which were pick-ups and SUVs shot up sharply over the last decade, and overall reductions in total vehicle emissions since the more stringent rules were put in place have been mostly flat for several years.

Another front in our drive to reduce our societies' environmental impact is plastics. This impacts us in many different ways, some more noticeable than others. Plastic straws will soon be largely illegal, leading restaurants and cafes to roll out alternatives, from cardboard straws to metal variants. Disposable plastic bags will also be phased out in the near future. When these individual measures are taken together the potential benefits are significant, but to optimize the results a variety of factors need to be considered. Switching to non-disposable bags can seem like a positive way forward, but these types of bags need to be used many times to produce net benefits for the environment. Of critical importance is the technology used to produce them. Early cotton non-disposable bags had to be used thousands of times to have less impact than the equivalent number of disposable bags they were meant to replace. Advances in technology have brought that number down to about a dozen for the current non-disposable variety. Further improvements to the manufacturing process will be needed if people tend to forget their bags at home and pick up new non-disposable ones frequently at stores or supermarkets.

In the end, the best approach is reducing our use of all types of disposable materials whenever possible. An excellent starting point is packaging, something that offers comparatively little added value. Biodegradable packaging could go much farther towards reducing waste than many other approaches that we've considered so far.

n-disposable bags can seem like a positive way forward, but these types of bags need to be used many times to produce net benefits for the environment. Of critical importance is the technology used to produce them. Early cotton non-disposable bags had to be used thousands of times to have less impact than the equivalent number of disposable bags they were meant to replace. Advances in technology have brought that number down to about a dozen for the current non-disposable variety. Further improvements to the manufacturing process will be needed if people tend to forget their bags at home and pick up new non-disposable ones frequently at stores or supermarkets.

In the end, the best approach is reducing our use of all types of disposable materials whenever possible. An excellent starting point is packaging, something that offers comparatively little added value. Biodegradable packaging could go much farther towards reducing waste than many other approaches that we've considered so far.
Why the Next Minister of Education Must Learn What the Definition of Meaningful Consultation Really Means!     by Brian Rock
Why the Next Minister of Education Must Learn What the Definition of Meaningful Consultation Really Means!

con·sul·ta·tion
[ˌkänsəlˈtāSH(ə)n]
NOUN: the action or process of formally consulting or discussing
"They improved standards in consultation with educational representatives." ·
synonyms: discussion · dialogue · discourse · debate · negotiation · conference · deliberation

The following is an appeal to whomever is the appointee for the important portfolio of Minister of Education of Québec in the next Provincial Cabinet following the general election of Monday, October 3rd, 2022:

Following your memorization of the definition of consultation above, your first formal action as Minister should be the convoking of an Estates General of Education in the province. I do understand that an Estates General necessitates an enormous task of organization. Therefore, let us suggest Montréal as the location, and the dates to be Wednesday, January 25th, Thursday, January 26th, and Friday, January 27th, 2023.

"The principal goal of education in the schools should be creating men and women who are capable of doing new things, not simply what other generations have done." - Jean Piaget

The following is the wish list of the serious challenges in the field of education that should be discussed and solutions discovered at the 2023 Estates
General on Education:

# 1: On graduation from Secondary V, every student in this province should be bilingual and bicultural with a balanced view of history, the necessary skills in mathematics, science, and technologies, and the critical thinking skills necessary to be an involved member of the society of the twenty-first (21st) century.
How can we accomplish this linguistic-cultural dream? We already have the means within the present system to put in place what would be the envy of every other educational jurisdiction.

# 2: In every school across the province, starting in Elementary Cycle III, Year I, (Grade 5), half the classes receive instruction in French, the other half in English, in all subjects for five (5) straight months - Francophone teachers teaching in French, and Anglophone teachers teaching in English. Teachers swap classes for the last five (5) months of the school year. This also continues through Elementary Cycle III, Year 2, (Grade 6).

# 3: We also promote la culture Québécoise by making available grants for cultural outings in the language of instruction. It is the ideal opportunity to showcase our talented Québécois artists – both Francophone and Anglophone – in the fields of song, music, dance, theatre, comedy, crafts, and related disciplines.

# 4: It is time to raise the age for compulsory education to eighteen (18) years of age. It will allow our graduating students to be on an equal footing with those of surrounding educational jurisdictions.
It will be necessary to expand the quality and offerings of technical vocational programs at the senior secondary and collegial levels of instruction across the province.

# 5: How are we going to solve the shortage of qualified teachers in our classrooms?
a/ Improve the working conditions of teachers.
b/ Ensure teachers receive fair salaries that are not near the bottom of the provincial and territorial averages.
c/ Install a meaningful system of consultation that actually provides for meetings with teachers and discussing and debating the important issues underlying the principles of what is actually being taught to students.
d/ Allow for the creation of a teaching regulator similar to the successful Ontario College of Teachers.
e/ Finance more spaces in the Bachelor of Education degree programs in all universities in Québec.
f/ Allow for the return of a one-year pedagogical certificate for the holders of Bachelor degrees of teachable subjects to the faculties of education for pre-school, elementary, secondary, and C.E.G.E.P. teachers, as well as university professors.

# 6. Improve the delivery of special education services. Provide additional adequate financial resources to hire more professional employees to reduce the time of delivery from the initial diagnosis to the delivery of services to students with learning disabilities.

# 7: Tackle the issues of bullying, violence, racism, and discrimination in our educational institutions head on. Put in place the financial resources necessary to hire more professional personnel to address the issues and provide the necessary effective follow-up.

AND finally: # 8: Seek more input from student representatives at the senior secondary, C. E. G. E. P., and university levels. On the boards of directors of the educational institutions, school boards, and school service centers, ensure seats for elected student representatives with full voting rights and the privileges of proposing and seconding motions and engaging in meaningful participation in discussions and debates.

Dear Minister of Education of Québec:
Please take the above suggestions under advisement, and consider implementing them as soon as possible for an improved system of education for the students of Québec.

"Education is the most powerful weapon which you can use to change the world."– Nelson Mandela
The Benefits of Reading by Ian Barrett
19 October 2022


The Benefits of Reading

In an age of TikTok, when videos are how many get information about the world, it's worth looking at what's being lost as we transition ever more to entertainment-on-demand.

The benefits of reading are well known. Yet in addition to developing your brain's general activity and preventing age-related cognitive decline, reading can also reduce stress and increase your ability to empathize. Reading is also a great way to unwind at the end of the day and get a good night's sleep.

And despite many depressing headlines, there is quite a bit of good news in terms of literacy. Although sales of traditional novels have been declining, children's books are selling better than they have in many years. Having such exposure to reading from an early age is certainly a major advantage for younger generations. Also, illiteracy rates have continued their decline over the last decades as universal education becomes ever more the norm compared to our parents' and grandparents' generations. Equally critical, the gap in illiteracy rates between anglophones and francophones has been greatly reduced, reflecting improvements in francophone education of the last decades.

Yet as important as functional literacy is, people everywhere are losing their ability to sit and concentrate on longer texts and novels. This is natural given that we live in a world of distractions. On the one hand, information has never been as readily available. On the other, we find ourselves with ever less time to simply relax and unwind. Although we read more than ever with text messages and other forms of short communication, the quality of our reading has certainly declined. Taking the time to rediscover the joys of sitting in the shade reading a book or newspaper during the summer, or next to a fireplace in the winter would help many of us unwind and reduce our stress levels.

Also, here in Aylmer we have another major advantage in terms of literacy. Living in a community with both French and English means that we have the opportunity to learn to read in two of the world's main literary languages, opening windows into much of the world's great literature and news sources. For Anglophones, this can go from experiencing this year's Nobel prize laureate in literature, Annie Ernaux, to reading Tintin or Asterix in the language in which they were written. For Francophones, the benefits from becoming comfortable reading in English include the huge selection of information sources to choose from, and the wealth of literary classics published in English over the years, from Dickens to Harry Potter. Although translations allow us to experience other languages in ways we often wouldn't be able to otherwise, there are inevitably subtleties that are lost from the authors' original works. And as an added bonus, bilingualism has been shown to further improve our memories as well as our abilities to multitask and stave off dementia and Alzheimers in old age.

Improving our linguistic skills in our first and second languages is certainly time well spent.

Dairy Prices by Ian Barrett
12 October 2022


Dairy Prices

In a year of high inflation, the price of dairy has been among the fastest rising at the supermarket. Milk prices rose by around 20% in six months. Although many families don't drink enough dairy for this to significantly impact budgets, restaurants have been feeling the pinch at a time when labour shortages already have many owners reeling.

Canadians already pay among the highest prices in the world for dairy. On average, a litre of milk costs twice the price as in the U.S., and over 50% more than in the U.K., France and Australia. The reason for high prices in Canada is a system called supply management, where the number of producers is tightly controlled and Canadian farmers have much more influence in setting prices compared to those in competitive markets elsewhere in the world. In return, dairy farmers receive fewer subsidies and grants from the government than in other countries.

While Canadian consumers frequently grumble about the prices of milk and cheese, even farmers complain that supply management isn't working. Many dairy farms are small and haven't been able to innovate to reduce costs, meaning profits for many farm owners are low and the work is hard. Licences to milk a cow, which were granted for free in the 1970s, now fetch upwards of $24,000 per cow, making many farmers well off on paper, but only able to cash in when they exit the industry. This also makes it very hard for younger generations to get a start in dairy farming, as well as current dairy farmers looking to take advantage of economies of scale by increasing the size of their operations.

Prices are set in a very opaque way by the Canadian Dairy Commission. They use a survey of roughly 200 farmers in which they give information on their costs, much of which is considered confidential and not shared with the public. At a time when dairy price hikes far exceed inflation elsewhere, transparency should be of the utmost importance.

Farmers are also required to make mandatory contributions to marketing funds which are used to advertise dairy products, but again there is little transparency. The Toronto Maple Leafs will sport a "milk" patch on their jerseys for the next couple of years, but the costs of this deal have not been shared even with dairy farmers. We do know that tens of millions of dollars are spent on marketing dairy products each year.

Also unclear is how grocery stores set price increases on their end. Over the last year, supermarkets have increased dairy prices by twice the amount mandated by the Canadian Dairy Commission.

With so few happy with the status quo, changes would certainly be welcome. Helping more dairy farmers to innovate and invest in robotics to milk cows instead of using manual labour would help reduce costs over the long term, along with justification for raising prices. The question is why dairy can't exist in a similar system as the rest of agriculture, with subsidies instead of high prices.

Relative Extremism in Politics by Ian Barrett
5 October 2022


Relative Extremism in Politics

At the time of writing this column, the provincial election is just winding down, and the CAQ are romping towards victory. Such continuity has not always been the case elsewhere. In many cases, local parties referred to as being on the extreme right have come to power in countries that have usually steered clear of their approaches in the past.

An interesting example is Sweden. The party considered to be on the extreme right by Swedish standards is called, ambiguously, the Swedish Democrats. They claim that past immigration policies in Sweden have been a failure, but they do support receiving immigrants who will work and contribute to Swedish society, and assimilate culturally. A fundamental aspect of their platform is that immigrants need to become more proficient in Swedish. Those who do not wish to assimilate culturally and learn Swedish would be encouraged to leave Sweden. They feel that multiculturalism is not compatible with maintaining Swedish culture, and propose a values test for immigrants before they could receive citizenship. They are at the same time supportive of Sweden's social safety net, and of gay marriage (though not of adoption for same-sex couples).

Many other European countries have extreme right parties with far more radical positions, such as in Italy where the party that recently won the right to form government supports explicitly stopping Muslim immigration. And the above is only a partial list of their positions. But it's interesting that so many of their policies on immigration are shared by the mainstream governing party of Quebec. Clearly what is considered extreme in Sweden is seen as being reasonable in many other parts of the world, Quebec included.

On the flip side, policy proposals by Republicans in the U.S., by any measure a mainstream party there, are seen as extreme and non-starters across most of the political spectrum here, both in Quebec and across Canada generally. This certainly includes the CAQ. A few examples include separating migrants from their children at the border, stopping immigration from certain countries entirely, allowing seemingly limitless access to arms, and severe or complete restrictions on abortion. The idea that the American groups proposing such ideas have governed and will likely do so again is striking. Such policies that are by many measures mainstream in the U.S. are touched by almost none of the extreme right parties in Europe, and have no uptake in Canada at all. Even the People's Party of Canada, which tends to represent the extreme right here, goes nowhere near many proposals that Republicans have been making for years.

Noteworthy in terms of extreme positions within Quebec is that Québec Solidaire, which absorbed Option Nationale in 2017, proposes to declare Quebec an independent country during a first mandate without calling a referendum on the matter. This somehow attracts little attention.